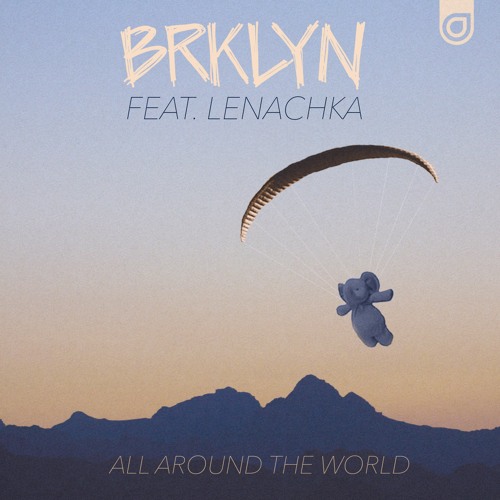 BRKLYN feat. Lenachka – All Around The World
is out with another vocal beauty 'All Around The World', released on . If you haven't heard Cam and Cody, they are frequently in Las Vegas headlining Hakassan and numerous pool parties. The duo have released many hit tracks on Enhanced Recordings, and have worked with Rick Nowels (Lana Del Rey, Ellie Goulding), S1 (Kanye West, Eminem), Cosmic Gate and Maor Levi. They incorporate live guitar and other instruments to truly make their performances one a kind. The guys are best known for , 'In the Heart Of The City', and 'U Are' which features Paul Oakenfold and Amba Shepherd on the vocals.
'All Around The World' features Lenachka's stunning vocals, along with BRKLYN's unmatched production. They are constantly striving to be the best and put in 110% to each one their tracks. Cam and Cody are not about confining to the stereotypical label dance music just to make a buck, but truly want quality over quantity. Cam's pink hair showcases the vibe BRKLYN, a laid back and care free attitude which is perfect for California. Listen to 'All Around The World' below.
BRKLYN feat. Lenachka – All Around The World |