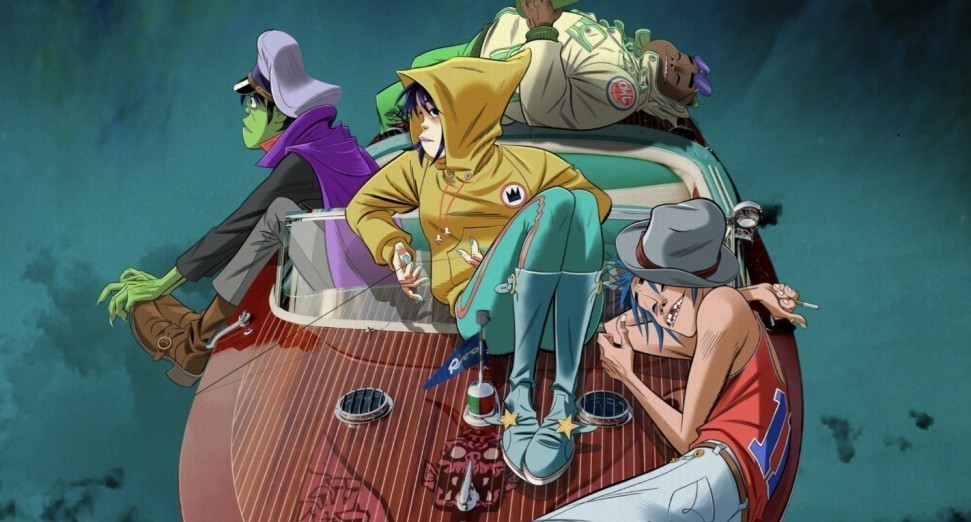 A Gorillaz movie is reportedly in the works.
A film about Damon Albarn's digital outfit, Gorillaz, is reportedly in script-writing stages, Albarn told hosts of Radio.com's New Arrivals show earlier this week.
Following the release of their album, 'Song Machine: Season One – Strange Timez', last week, Albarn said that the second instalment in the Song Machine series would also see a "kind of abstract" animated accompaniment, but that the band were still in the early stages of the process.
"We are supposed to be making a film while we're doing season two," Albarn said. "We signed contracts, we've begun scripts and stuff. Making an animated film that's kind of abstract is quite a big risk for a movie studio because they're very expensive."
"If you're telling a slightly obtuse, weird story that only sometimes makes any sense, it's quite difficult," he continued. "That's what we've discovered. But we will do it, we are doing it."
Albarn added that the movie would be "Studio Ghibli" quality, and follows the release of their one-night-only documentary, Reject False Icons, in 2019.
In addition to the first Song Machine release, Gorillaz recently announced 'Song Machine Live', which will blend visuals with live performance from the group. Songs from 'Song Machine' will be performed live for the first time globally during the stream. It's scheduled for 12th and 13th December.