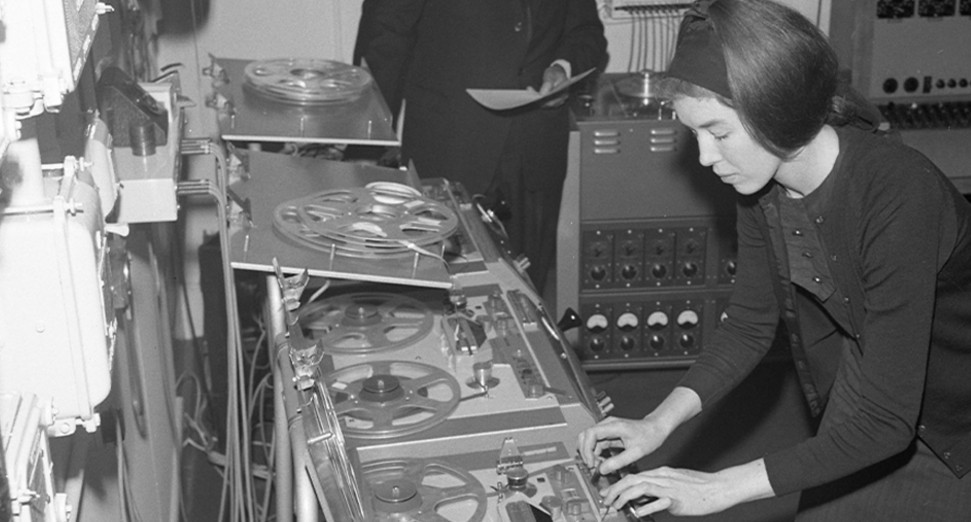 A new documentary on electronic music's female pioneers will premiere next month
A documentary about electronic music's female pioneers is set to premiere next month.
Titled Sisters with Transistors, the documentary is scheduled to premiere at The Barbican Theatre on the 14th November, alongside a special Q&A with director Lisa Rovner.
Centred around some of the world's female electronic music pioneers, including Suzanne Ciani, Delia Derbyshire, Laurie Spiegel, and theremin trail blazer Clara Rockmore, the archival film "reveals a unique emancipation struggle, restoring the central role of women in the history of music and society at large."
Speaking about the film, Spiegel explained: "We women were especially drawn to electronic music when the possibility of a woman composing was in itself controversial. Electronics let us make music that could be heard by others without having to be taken seriously by the male dominated Establishment."
The documentary is part of Doc'n Roll's 7th annual film festival, and tickets can be purchased here. Check out the trailer below.
At Portugal's Semibreve festival in 2019, DJ Mag's Eoin Murray sat down with Suzanne Ciani, a pioneer of electronic music and modular synthesis, and dance music disruptor Rian Treanor, who specialises in software manipulations. In conversation, surprising parallels are found in their work, and in their appreciation of sound, space and spontaneity.