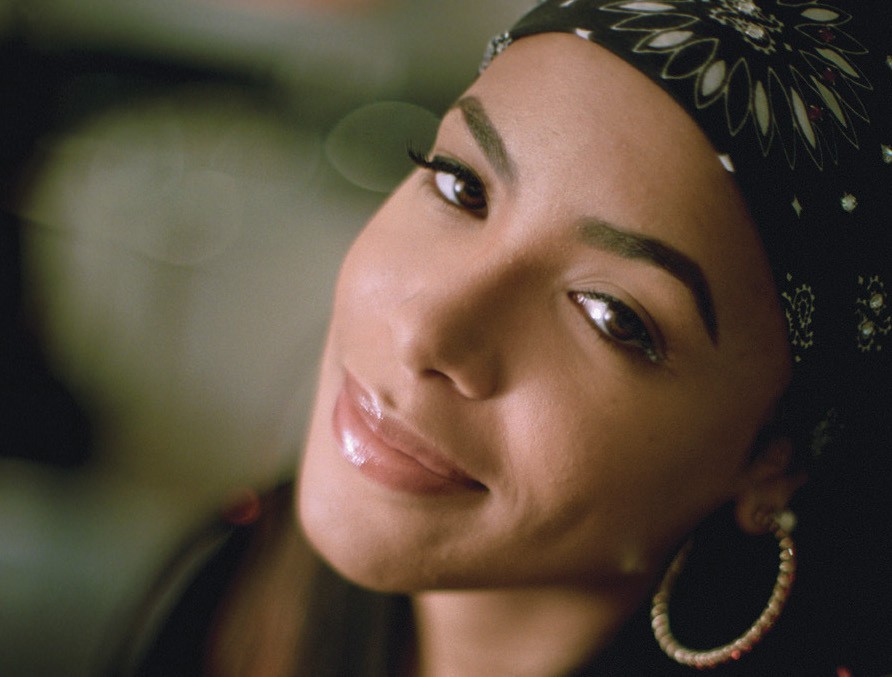 The late star's 1996 sophomore album One in a Million is now available on streaming services for the very first time.
Aaliyah's uncle and former label boss Barry Hankerson has issued a statement, thanking the late R&B icon's family following the digital re-release of her second album One in a Million, which hit streaming services on Friday (20 August).
Hankerson and his label Blackground Records – now Blackground Records 2.0 – are digitally re-releasing Aaliyah's full back catalogue over the coming months following a partnership with indie label EMPIRE. The new deal was announced earlier this month, with Aaliyah's self-titled third album next to be released on 10 September, with compilation albums I Care 4 U and Ultimate Aaliyah dropping on 8 October.
In a statement shared to Instagram over the weekend, Hankerson expressed his gratitude to both Aaliyah's fans and her family, namely her parents and managers, Diane and Michael Haughton.
"​​As the owner of Aaliyah's catalogue and label Blackground Records, I want to thank you all for allowing One In A Million to chart #3 in the world. I can not take the credit for managing Aaliyah as that was never a title I held. That title belonged to Diane Haughton and her husband who managed Aaliyah from the start of her career until her passing," wrote Hankerson.
"I want to thank Diane, Aaliyah's manager, for allowing and choosing Blackground Records to become her label. I want to thank Jomo Hankerson for being an integral part of the whole process. We created a signature sound, images, and visuals that will live forever. After 25 years, we are still charting high numbers."
Continuing, he said: "Thank you to all of her many fans for keeping her music alive. I'm sorry it took so long, but when you lose a family member so unexpectedly, it takes time to deal with that type of grief. I decided to release Aaliyah's music in order to keep her legacy alive."
View this post on Instagram
The decision to release Aaliyah music on streaming services was condemned by her estate, which is managed by her mother Diane Houghton and brother Rashad Houghton. In a statement shared to the late singer's social media accounts, the estate criticised the move, calling it an "unscrupulous endeavour".
This Wednesday, 25 August, marks 20 years since the death of Aaliyah, who died aged 22 in a plane crash in the Bahamas.
Read: 13 artists on the timeless allure of Aaliyah's self-titled masterpiece.