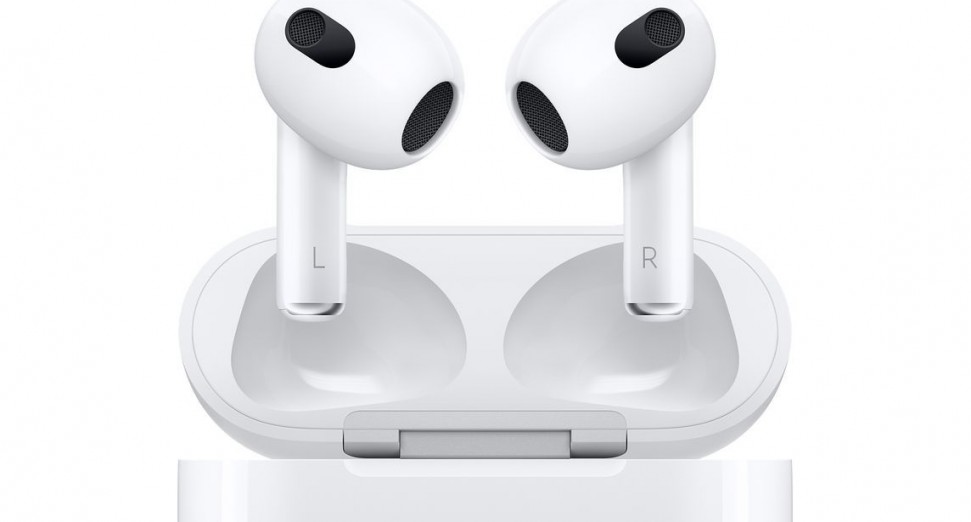 Apple launches third generation AirPods
Apple has launched the next version of their popular AirPod headphones. The third generation of AirPod won't replace the current second-gen but adds some features from both the Pro and the AirPod Max including Spatial Audio, Adaptive EQ and Dynamic Head Tracking. The new pods are also water and sweat resistant and add up to six hours of listening, with four full charges via the new case, which now also supports wireless charging.
Spatial Audio is Apple's new 'surround' tech developed with Dolby and offers placement of sound and FX in 3D space rather than traditional stereo. It's been part of Apple TV and Disney+ for a while but has been making its way into Apple Music with new and old catalogues being updated. We discussed it in our review of the AirPod Max here.
Adaptive EQ automatically adjusts the EQ curve depending on the placement of each pod and the shape of your ear, to attempt to keep the frequency response as flat as possible.
Dynamic Head Tracking is designed to keep audio in place based on its position on the screen, regardless of how you turn your head.
The new third-gen AirPods will cost £169 and are available for pre-order now.