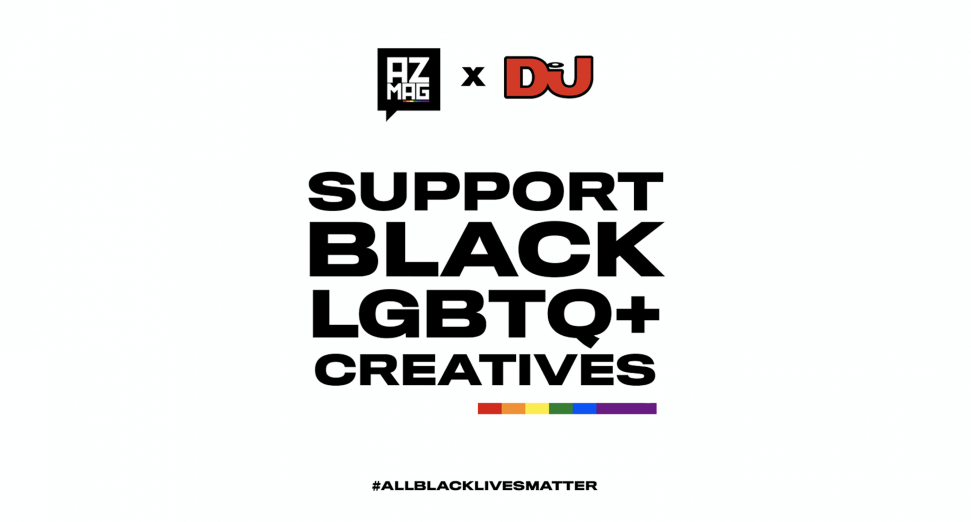 AZ Mag Creative Fund applications launch in partnership with DJ Mag
AZ Mag have opened the applications for their Creative Fund initiative.
Over the past five years, AZ have created a self-funded, award-nominated online community. Since it's birth in 2015, AZ, founded by four queer Black women, has developed into an online publication and social space, as well as event organisers, for LGBTQ+ people of colour.
In July this year, AZ created a £20,000 fundraiser for Black LGBTQ+ creatives to continue to amplify voices within journalism, where Black media outlets, and platforms centering QTIBPOC can often be overlooked in the conversations about race and gender.
With the total target now raised, AZ Mag will use half of the fund to maintain the magazine, paying LGBTQ+ content contributors and expanding AZ outside of London, while the remaining half of the fundraising efforts will provide 10 Black, UK-based, LGBTQ+ creatives with £1,000 to create a piece of art. As part of DJ Mag's ongoing partnership with AZ Mag, and the first five AZ Mag creative fund allocations in 2020, we will be sponsoring a creative for a dance music-focused project. 
The project could be anything within the dance music sphere, from starting a label or producing music, to creating a publication or a new A/V concept. We will be utilising our industry network and platform to provide mentorship and resources for the grantee, in line with our pledge to continue supporting Black artists and creators in the music industry. 
The applications are open today, Monday 21st September, and will close on the 31st October. You can find out more about AZ Magazine here via their Instagram page, and apply for the creative fund here. You can specify to be considered for the dance music focused project at the relevant stage.
Earlier this year, in collaboration with AZ Magazine, writer Isaac Eloi wrote a feature for DJ Mag about queering the arts, and taking up space, for a bolder tomorrow.