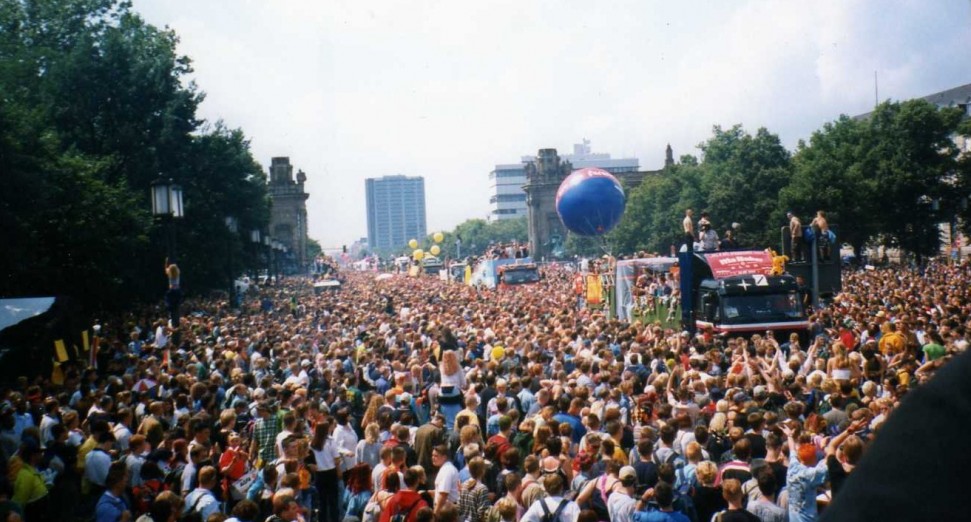 Berlin Love Parade to return in new form in 2022
Berlin's Love Parade is set to return in a new format next year.
Organisers of a brand new street party in Berlin, Rave The Planet, have announced that their debut street parade will take place on the 9th July 2022, after coronavirus restrictions forced the team to cancel this year's event.
The team behind RTP also confirmed that the dates for street parades in the coming years had been secured and registered with the relative authorities in Germany, and that hopefully nothing "will stand in the way of a united and healthy 'we are one family' spirit."
Rave The Planet is also a non-profit organisation, backed by techno legend and "father of the Love Parade", Dr. Motte. In a recent press release, RTP outlined the organisation's three major goals: to protect, promote and develop the culture of electronic dance music in all its forms, to classify the culture of electronic dance music as an Immaterial Cultural Heritage under the UNESCO, and to establish the annual street party, based on the original values of Love Parade and "progressively designed for the 21st century".
You can find out more about Rave The Planet's event. and check out their Instant Rave live streams taking place throughout January, here.
After launching in 1989, the Love Parade took place across Germany in various cities including Berlin and Ruhr. The final Love Parade, which took place in 2010, ended in tragedy after 21 people were killed and around 500 others injured following a stampede caused due to overcrowding at the event.