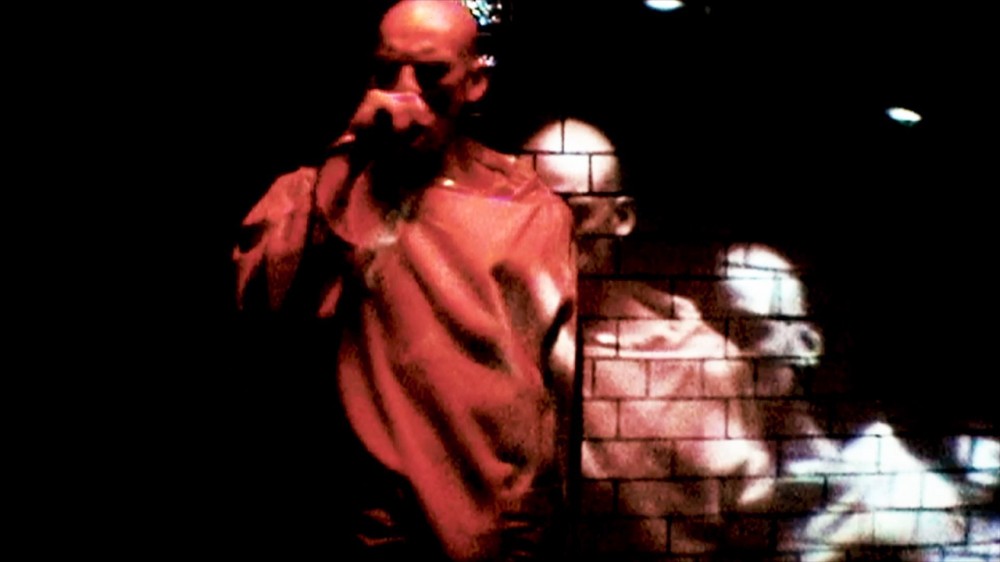 Blackhaine Presents: I'm Only Here
Blackhaine delivers an evocative live performance of two new tracks, featuring mind-expanding production from Rainy Miller and Space Afrika.
In this Fact Original Commission, Blackhaine closes out his Fact Residency with I'm Only Here, a live performance of two new tracks that sees Tom Heyes linking up with rising producer Rainy Miller and Joshua Inyang of longtime Fact favourites Space Afrika. "Manchester feels so alive at the moment," says Tom Heyes of the collaboration. "Space Afrika, Rainy Miller, Rawtape, Croww, Iceboy Violet, Acre, and many others contributing to the scene."
"I think this collaboration represents the start of a new movement coming from this city," Heyes continues. Earnestly terming Space Afrika "the best in the world right now" and exuding unstoppable enthusiasm for the hordes of vital producers, musicians and artists that make up Manchester's numerous art and music scenes, Heyes likens the current atmosphere in the city to the late '70s and early '80's, when Factory Records was at the height of its powers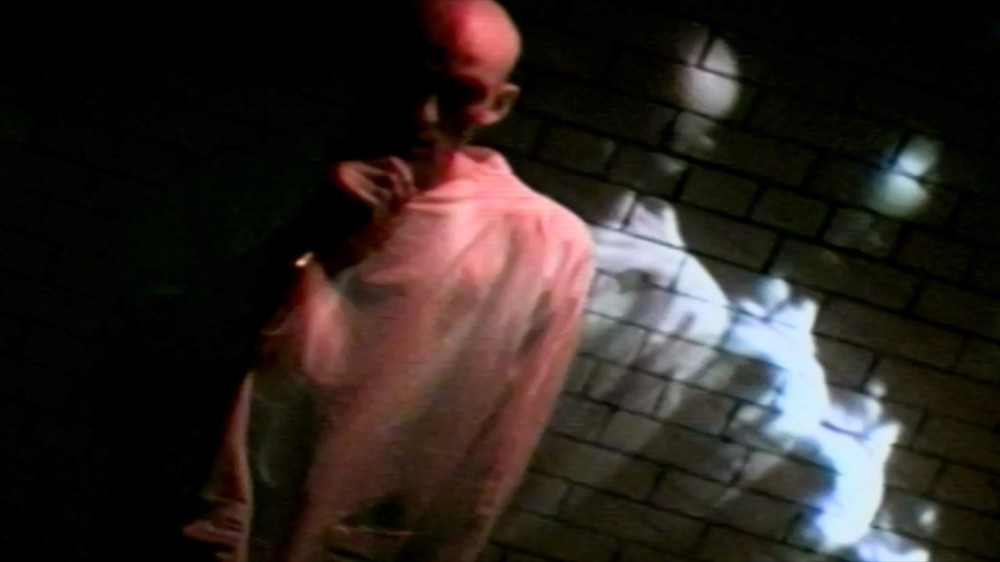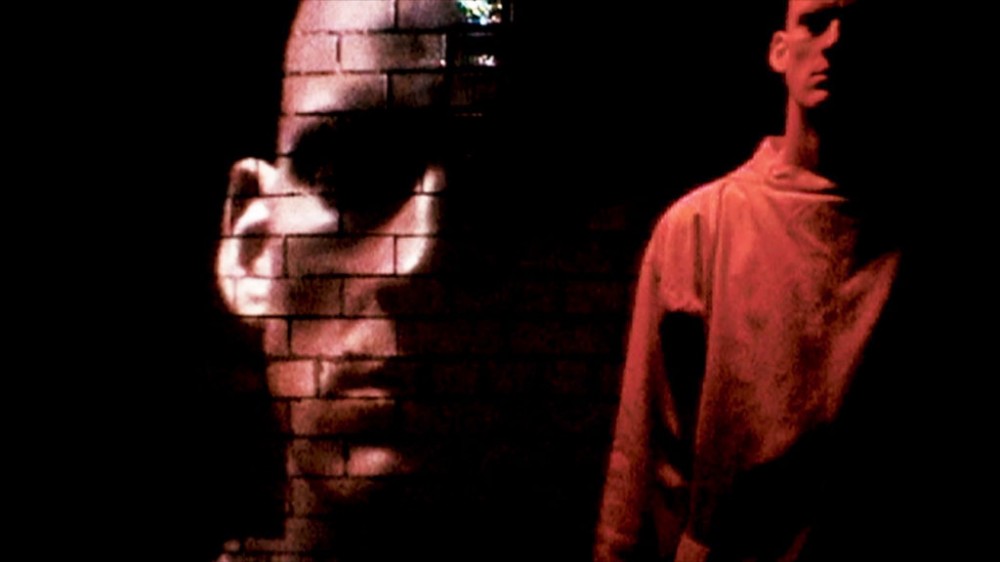 You can feel the potency of this energy buzzing in every second of I'm Only Here, which serves as both a state-of-the-nation address and as an evocative rumination on its hidden depths, at once ferocious and reflective. Inspired by his experiences on Manchester's infamous Bury New Road, Heyes maps out a sort of nihilist psychogeography, telling grim tales of misty ring roads, dark Travelodge rooms and valleys "that look like a rib cage."
These motifs form part of a larger narrative, a deep dive into a dingy Northern underworld, populated by desperate souls and small-time gangsters. It's from the perspective of this contemporary purgatory that I'm Only Here is written from, as Heyes explains: "It's me, bleeding out on the bathroom floor whilst this woman watches me die. These tracks narrate my final moments, the moments that led me to this grave."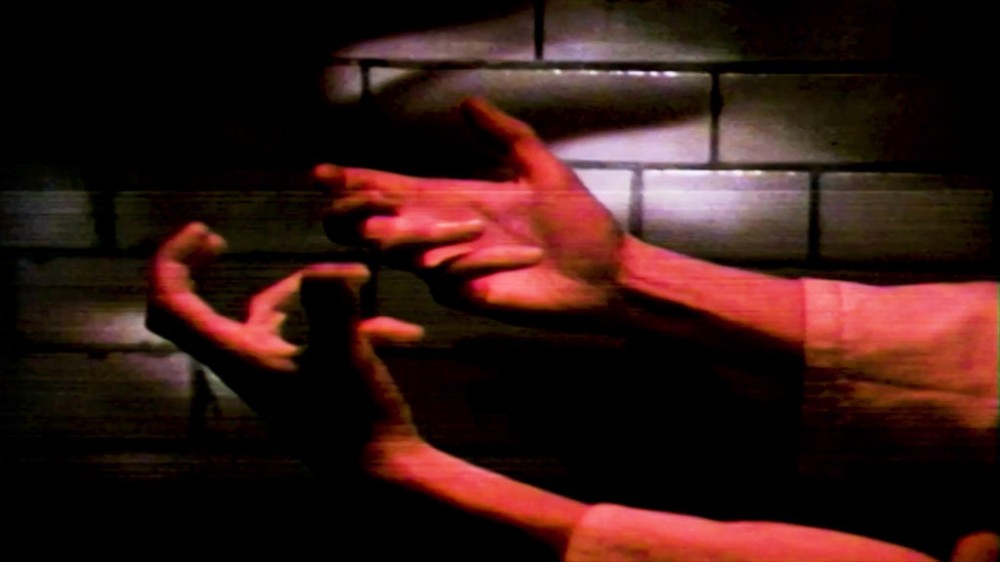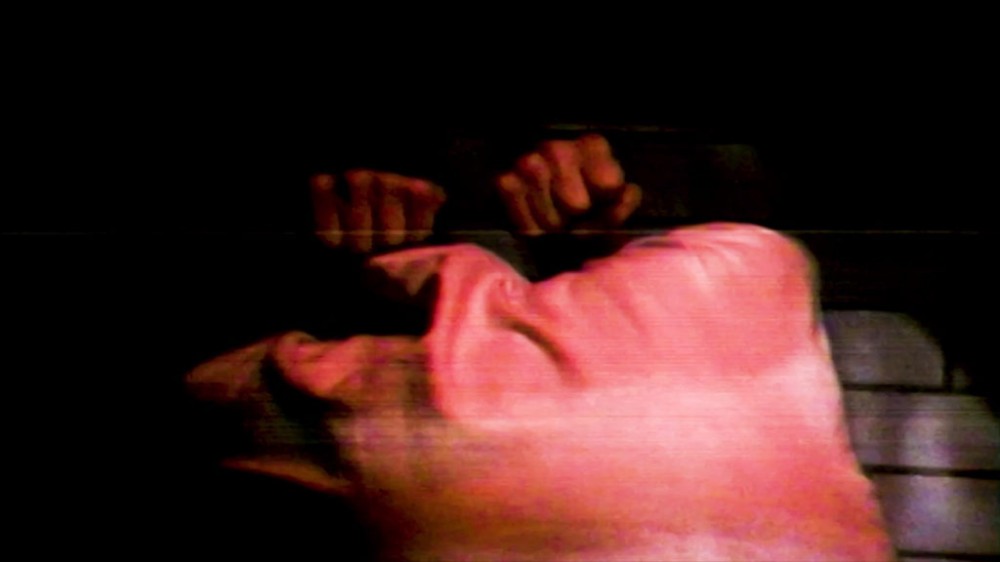 Space Afrika's ethereal ambient passages are contrasted with Rawtape's analogue grain and Rainy Miller's deadly drill pressure, as Blackhaine channels tension in every syllable of his visceral performance. Fists clenched, head bowed, the pain and desperation of the murky underworld that Heyes shines a cold light onto is visible on his face, in the veins on his hands. Resolutely somatic, this is a place that Heyes has to feel his way through.
In this way, he translates his instinctual approach to movement into his emotive vocal performance, flitting from grim hedonism ("Blood on my face still sinning, girl upon my lap and she ain't sitting") to twitching paranoia ("Got a razor under pillow case it cutting up my face / I feel the hollow in your waist") and introspective vulnerability ("I've had a fucked up life / Now my armour the palest") in a stream-of-consciousness delivery that feels truly intimate, his rawest parts laid bare. When he asserts: "I already know where my grave is" you have no choice but to believe him.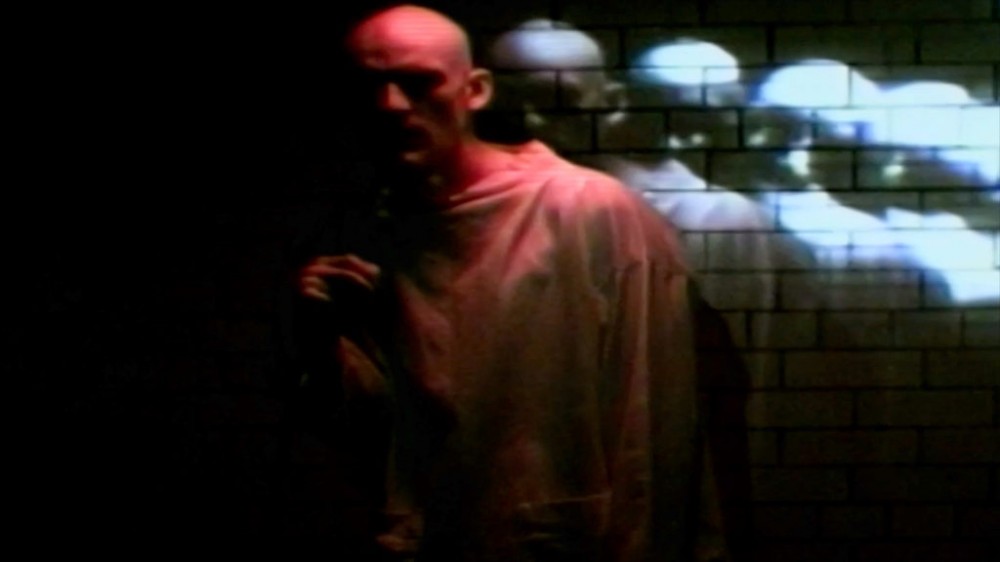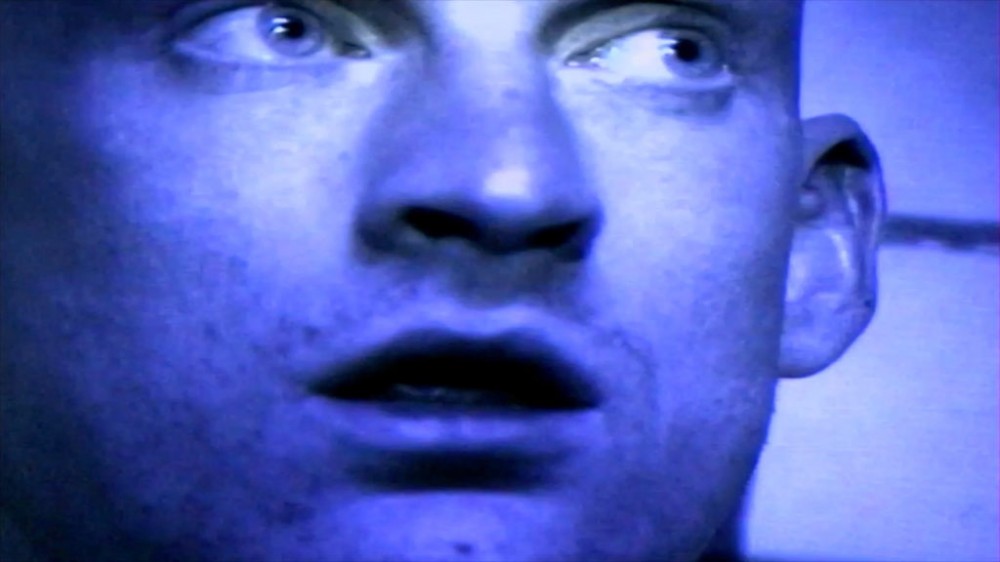 For more information about Rawtape and his work you can visit his website and follow him on Instagram.
For more information about Rainy Miller and his music, you can check out his label, Fixed Abode, tune into his NTS show The Progress Check and follow him on Instagram.
You can find Space Afrika on Instagram. Their latest album, hybtwibt?, is available via Bandcamp and you can check out a trailer of Untitled (To Describe You), their collaboration with filmmaker Tibyan Mahawah Sanoh, here.
For more information about Blackhaine and his work, you can visit his website and follow him on Instagram.
I'm Only Here Credits:
Performed and Written – Blackhaine
Produced and Written – Space Afrika & Rainy Miller
Film – Rawtape
I'm Only Here Lyrics:
Leant against this window
Steel on my legs cold
In a car switch lanes in the mist
Strain on my wrists
Guilt on me I can feel it kick
The bedsheets strain on me
Shine like jewellery, eclipse in the night
I can't take this fall
Room all covered smoke
Leant against this wall
Moving slow
Drugs in my teeth like a filling
Face so numb loose feeling
What can I say about Britain
What these drugs in my mouth didn't
Uniform black Gore-Tex
Know the rain still pissing
I'm in the ends let me start at the beginning
Windows stained glass religion
Black jeans skinny life fucked up I been sinning
Yeah girl I'm on this floor twitching
Paranoid bleed drugs in my system
I put drugs in the cistern had to wash em till they thicken
I was blind I couldn't see no vision
Broken home
Cracked line in the walls
Reach through in the kitchen
Long blade, tweak to minutes
Now I'm in a district
Blood on my face still sinning, girl upon my lap and she ain't sitting
Out of town missions
Dark rooms in the Travelodge tripping
I was bleeding out my head
I got these pills but no prescription
I was dreaming I was dead,
Girl I'm on this floor slipping
Sleeping falling, bed cage rattle from the trains
Got a razor under pillow case it cutting up my face
I feel the hollow in your waist
Feel asleep in the back of my mind when I'm on these streets
Drum in my ribcage I hear it beat
At night I can't go no sleep
Attempts on my life, anxiety creep
————————————————-
I already know where my grave is
Face same colour as pavements
The rain don't wash away stainless
Live till police come raid us
I was on the train
Crack windows breaking
Stomach ache
Facing away when I face in
The rain don't wash away stainless
Rain don't wash away stainless
I was on Gore-Tex behaviours
Bailiffs, fed interrogations
Girl drag me under these needles I bathe in
I cant stand the sight
I've had a fucked up life
Now my armour the palest
Holes pressed into my trainers
Abortions and babies
Post trauma how the pain lives
Stomach ache
Facing away when I face in
The rain don't wash away stainless
I'm in the high flats with my tongue on a valley
I stare out to the valley that look like a rib cage
Lungs get punctured with switch blades
Ships in the night when I inhale
Drive on the ring roads tryna rinse hate
Gal wanna know how the dick taste
The rain can't wash away stainless