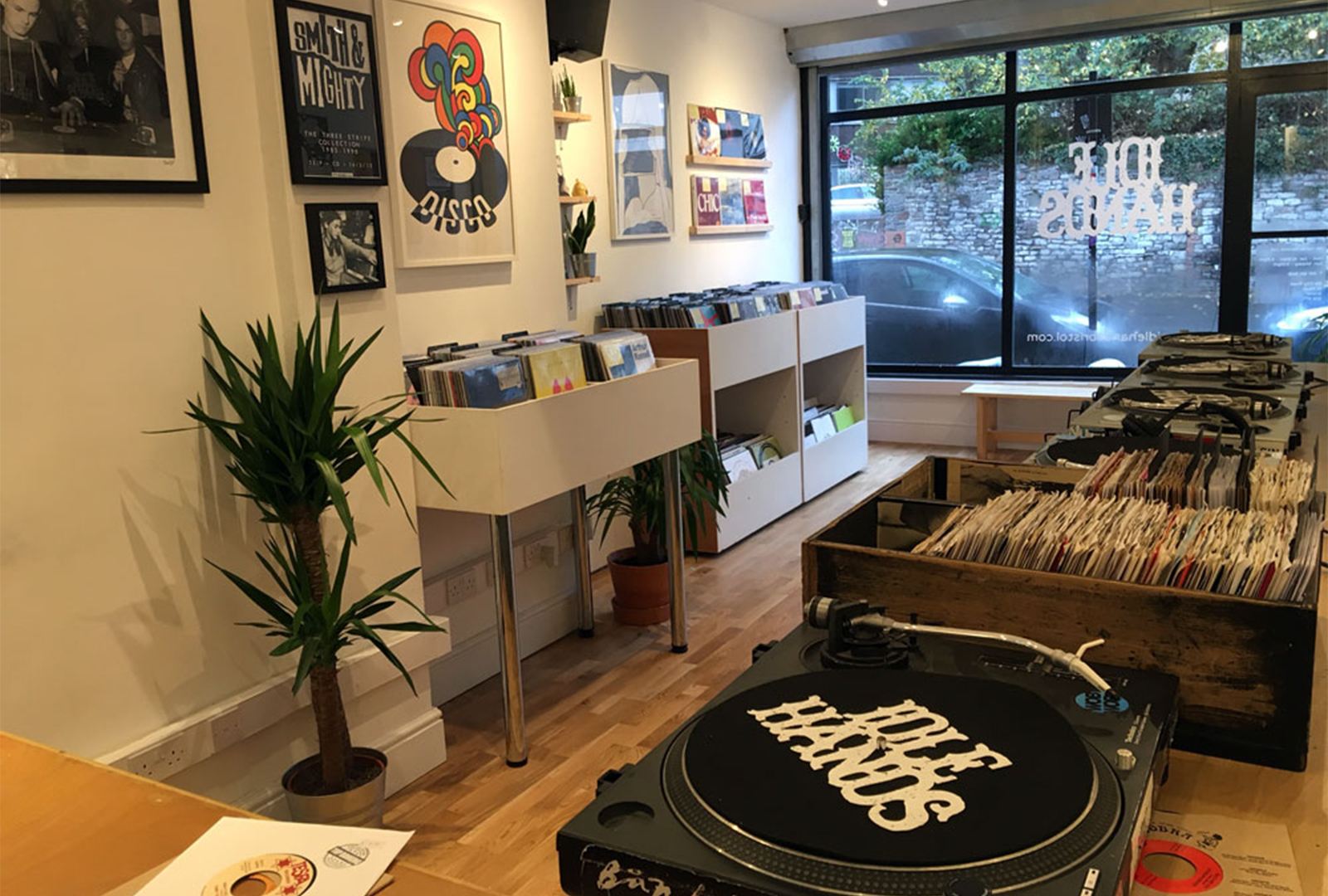 Bristol's Idle Hands announces shop closure later this month
The label and record store has also launched a Crowdfunder to help with moving to a new location.
In an Instagram post today, owner Chris Farrell wrote, "I'm sad to say our time on City Road is coming to an end with the shop closing later this month. Since Omicron hit just before Christmas the shop has struggled, with less people popping in and Brexit making EU trade pretty much unworkable for a business this small."
"These are tricky times, but I do believe Idle Hands still has a future," Farrell continued. The post goes on to explain that Idle Hands is looking for a new location for the shop but with the retail rental market "in a bit of a state" and the ongoing cost of living crisis, this move is proving more difficult than they had hoped.
To support Idle Hands during this time, they have launched a Crowdfunder "to alleviate some of the costs of being closed, and the overheads involved in moving during a cost of living crisis." The shop will close at its current location later this month and continue online and on Discogs until they find a new physical space.

"We love our customers and appreciate every single bit of support we've received over the years," Farrell added. "Whether that's buying records, supporting our nights or sharing our posts on social media. All of that matters, but right now without the cash needed to make it through that transition we may be forced to close permanently. Dig deep if you can and help us out by sharing this campaign."
Head here for more information on their Crowdfunder and read the full post below.
View this post on Instagram
In June, Idle Hands announced their final release on the label for the time being. IDLE065 is due for release at the end of this summer and features contributions from Bruce, K-Lone, Rhythmic Theory and Glances.