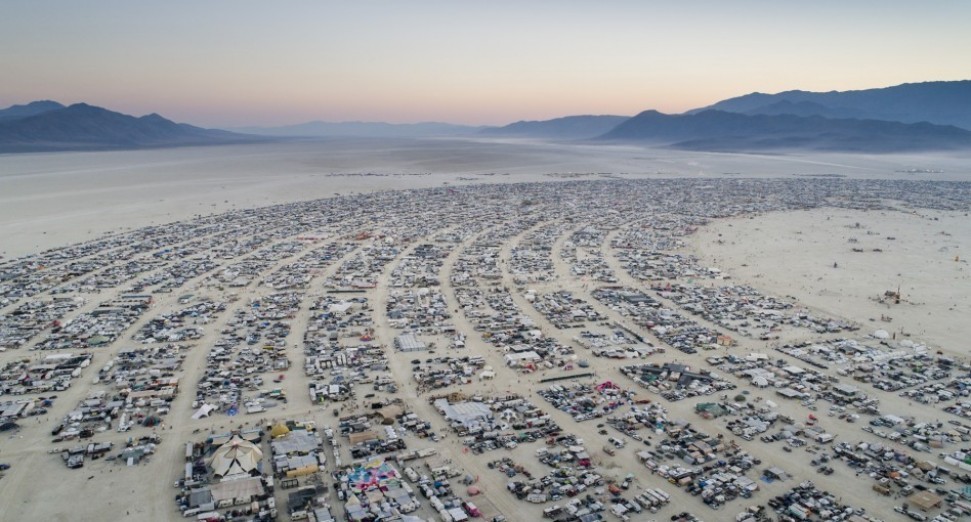 Burning Man is considering mandatory vaccines for its flagship 2021 event.
After initial concerns over whether Nevada's Burning Man festival would take place this year, organisers are now considering vaccination as an entry requirement for the event's 2021 edition. Earlier this month, Burning Man's CEO, Marian Goodell, had falseley claimed that the state of Nevada would require proof of vaccination for entry, and received backlash from concerned festival go-ers about those who may be unable to recieve the vaccination.
Speaking in a new video via the Burning Man Journal, Goodell said: "We are super aware [of concerns] and thank you for your feedback, and we are weighing the gravity of what that does.
"And we know that [mandatory vaccination] challenges the concepts of radical inclusion, but at this point we kind of look at the ten principals as kind of a body or work, and civic responsibility weighs in there heavily."
She added that the Nevada state government were being "supportive" with the issues faced by Burning Man and Black Rock City, and were "not putting up any roadblocks." The festival also recently revealed that attendance has been reduced from 80,000 to 69,000 this year.
Burning Man recently changed the title of its 2021 theme due to the original title's "colonial history".