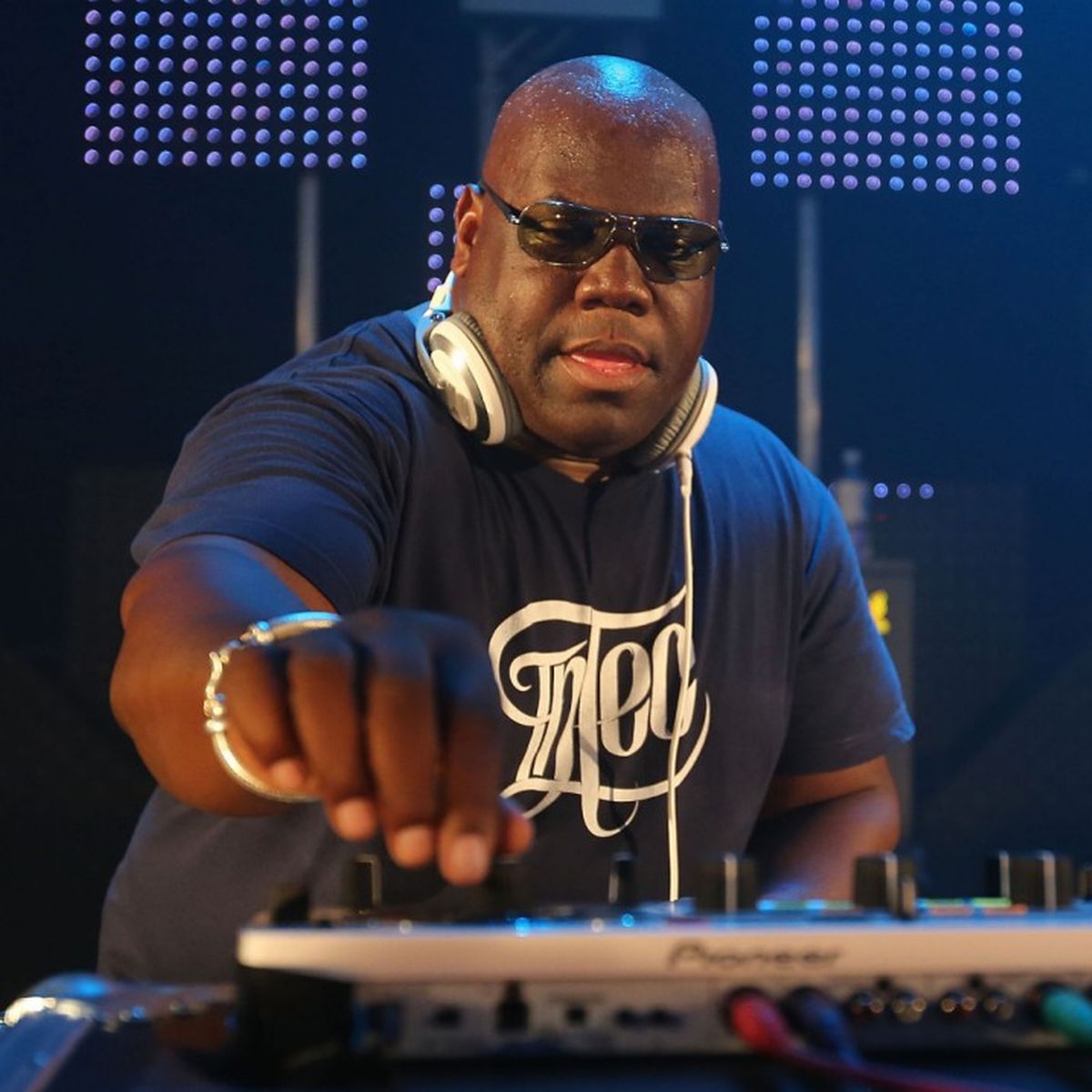 Carl cox is joining the Extreme E series
Legendary DJ and electronic artist Carl Cox has announced the launch of his Carl Cox Motorsport Extreme E team, which will join the championship as it gears up for its third season. The current Extreme E line-up includes teams run by motorsport names such as McLaren, Lewis Hamilton, Nico Rosberg, Jenson Button, and Carlos Sainz Snr. This marks Carl's first venture into electric racing, but he is no stranger to the world of motorsport having launched Carl Cox Motorsport officially in 2013 as a multi-discipline outlet for vehicles with two, three, and four wheels.
Cox, Founder and Team Principal of Carl Cox Racing, said "I'm here to make a difference. To have the opportunity to be part of something so dynamic on four wheels is a dream come true. Racing, like music, is in my blood and I'm going to bring my passion and energy into this series and build something special." He went on to say "Participating in electric racing is new to me but I'm a fast learner and will bring my hard earned know how and experience into the mix at Extreme E. Carl Cox Motorsport is here to take on all comers and we are going to jump straight in. We are in it to win it."
As well as a love for anything fast, Carl has a huge interest in innovation in motorsport, which ultimately saw his attention drawn to Extreme E. While the series marks something completely new for his career in motorsport, Carl is not unfamiliar with the Extreme E paddock. The long-time motorsport enthusiast joined the championship for its first ever double-header event in Sardinia last season, and had a lap around the course. That evening he played an impromptu DJ set and became part of the Extreme E family. Within weeks he was planning his own team.
The venture will enable Carl Cox Motorsport to embark on a whole new chapter as it navigates the sport for purpose side of racing and gets to live and breathe the possibilities of sustainable mobility and diversity. Alejandro Agag, Founder and CEO of Extreme E, said "We are incredibly excited to welcome Carl and his Carl Cox Motorsport Extreme E team to the championship. We all know Carl for the superstar he is, but beyond his talents in music it is clear his passion for motorsport runs deep. We can't wait to work with him and his team as we help them on their journey into sustainable racing."
One of the most influential names in dance music, Carl's illustrious career as a DJ, remixer, live artist and music producer has spanned over 30 years and secured countless accolades. Paradoxically Carl is bigger now as an artist than ever with his Sunday Times best selling autobiography "Oh Yes, Oh Yes!" and chart topping new album 'Electronic Generations' being showcased at his sold out 2022 Wembley Arena show, in a year where he headlined 87 shows across 22 countries including incredible sets at Glastonbury, Burning Man, in Ibiza, Ultra Miami and at his annual Brighton Beach show. Always evolving, he performs as a DJ and a live artist and is known by his peers as "the DJ's DJ" or simply "The King".
Passionate about all forms of racing, Carl has been involved in everything from motorbikes and sidecars to supercars. He is a competitive drag racer and achieved a personal best (so far) of 5.9 seconds for a quarter mile reaching 252mph in 2021 in Eleanor, his custom built drag car. He is a fixture at the Isle of Man TT where he supports his Carl Cox Motorsport team and is a regular at events across the globe.