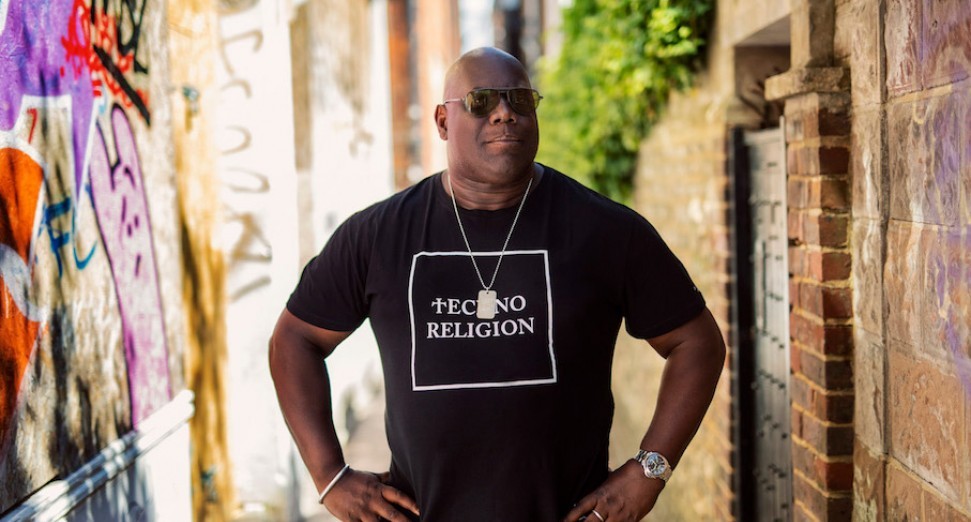 Carl Cox slams the UK government for saying the dance scene is not "viable"
Carl Cox has slammed the UK government for saying the dance scene is not "viable" during a Q&A at Brighton Music Conference.
Following comments made earlier this week by the UK's Minister for Care at the Department of Health and Social Care, Helen Whately, and more recently by Apprenticeships & Skills Minister, Coxy has spoken out about the UK government, and their lack of support for the nightlife industry. 
The Q&A between Coxy and Alon Shulman was kicking off BMC's two days of live programming, when the DJ said  "It's not right that the government thinks that we're unviable."
"The government is 100% wrong," he continued. "The people have spoken before, we fought for the right to party. Despite everything that the police and the politicians put us under, they had to give festivals and clubs the ability to give people what they wanted in their lives, in comfortable surroundings.
"And that's what happened, and it only happened because we all spoke. It's ok me speaking, I'm just one person. We all have to speak out, based on what has been taken away from us. They say we're not viable. I mean, I'd like to see their tax accounts, based on how much we all have to pay, based on what they get in as revenue because they allow these events to continue. It's billions. If we don't come back, we're losing billions and billions, and you know the government don't like to lose billions.
"They can't keep blaming us for everything, it's impossible for them to think that we are unviable. I don't believe it, I won't believe it. I continue to do what I do cos I believe that people still want to be entertained by the music that we play and what we do, and what makes other people happy. 
"I've been doing this for the best part of 40 years – my heart and soul and spirit lives on within me to continue to do what I do at the level I do it at. If you love the music, we have to make our voices heard on being viable. They're basically saying we don't exist. We've been involved in this music for 30 years – do you think it'll fizzle out by tomorrow?"
You can watch Brighton Music Conference, which is taking place today and tomorrow (1st & 2nd October), live or on-demand
here
.
In July, following various campaigns by the likes of Music Venues Trust (MVT) and #LetTheMusicPlay, the UK government have announced the first details of a £1.57billion support package for arts and culture institutions which remain closed amid the coronavirus pandemic. The package includes £270m in loans and £880million in grants for music venues, theatres, museums, heritage sites and galleries. 
As of August 2020, there are approximately 4.76 million self-employed people in the UK – 14.5% of those employed. That figure is a record 238,000 fewer than in the previous quarter. The majority of those working in the music industry are freelance or self-employed, and the industry is expected to take yet another hit as a result of new measures regarding self employment, which were announced last week.