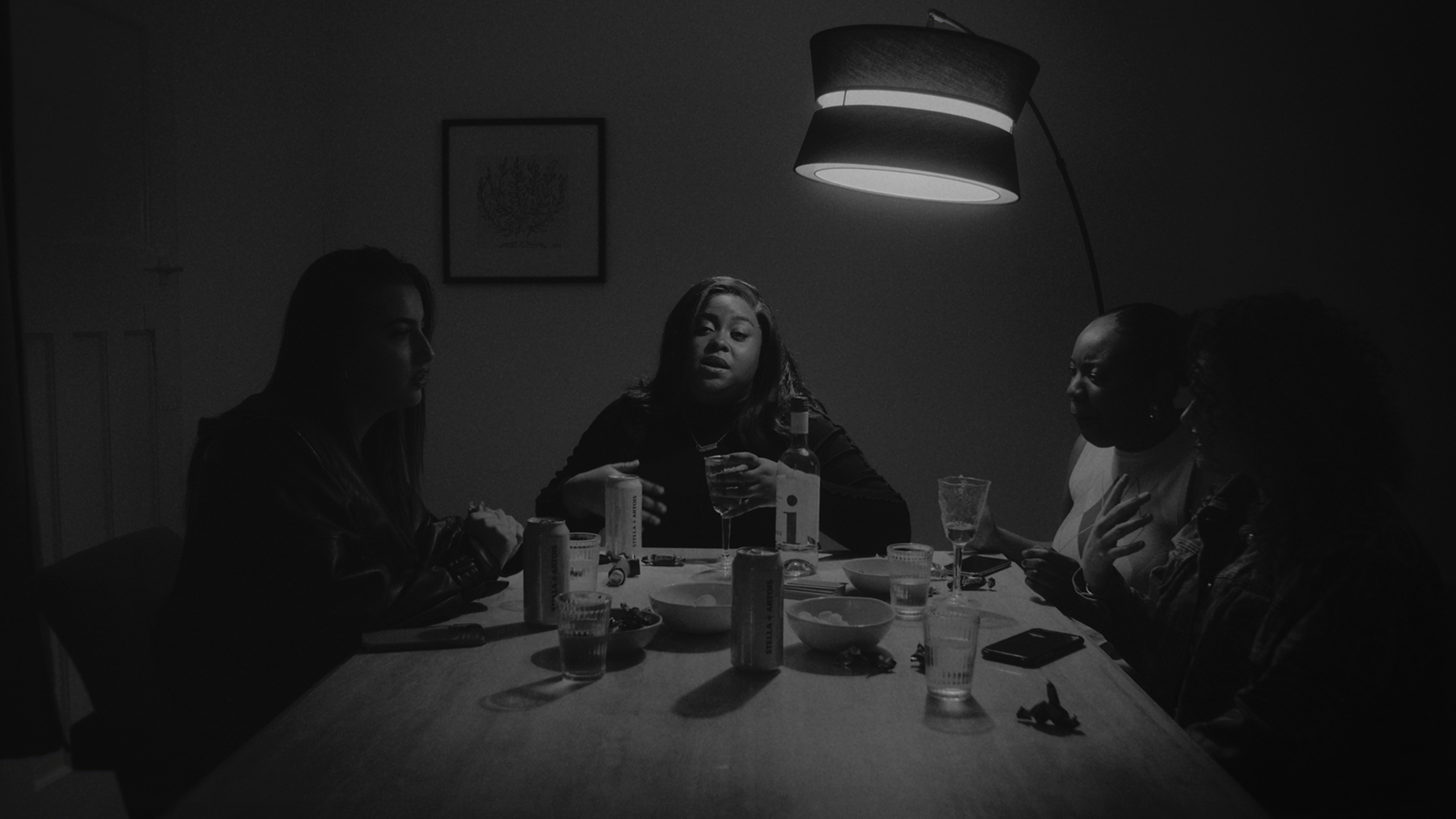 The emerging singer-songwriter's new visual premieres today on Crack Magazine.
Chrissi is a 20-year-old singer-songwriter based in Romford. Today (8 September), she unveiled her first single Back in The Day, which was produced by fellow Romford-raised artist, producer and Mercury Prize nominee BERWYN. The track offers listeners their first glimpse into Chrissi's honeyed, conversational tone and candid songwriting, with themes of young love, heartbreak and tumultuous relationships mused on atop of BERWYN's breezy, soul-inflected beat.
The song lands alongside a new music video directed by creative partners Ade Udoma and Michelle Helena Janssen, aka Udoma Janssen. Together, the pair have previously worked with the likes of Time Out, A–COLD–WALL* and Michael Browne, plus artists such as tendai, Joviale and former Crack Magazine cover star Unknown T. Janssen also works as Crack Magazine's Art Director. The black and white visual stars Chrissi alongside members of her family and several of her friends.
"Initially inspired by Carrie Mae Weams' kitchen table series from 1996, we wanted to capture authentic aspects of Chrissi's everyday life as the song felt so honest and introspective," explain Udoma Janssen. "After meeting Chrissi, we knew that she was a special artist; one that was relatable yet unique. We involved her friends, family and her nephews to further channel her personal story. It was a pleasure working with her and we're excited to see how she will grow."
"I was obsessed with the treatment because it was so creative," adds Chrissi. "While on the shoot, I overheard the directors [Udoma Janssen] saying they really believed in me. When I meet people who believe as much as I believe in myself, it's such a foreign feeling because it was never that way growing up."
Continuing, she says: "It made me so thankful that it was them making my first video. Some of my family and friends are in the video, too. It was the first time that they realised that this music thing is real, and they were all so excited. I realised that it had been exactly a year since I sent the song to my management, so we all had a bit of a moment."
Back in the Day is the debut release on new label Listen Generously, which was launched with an aim to sustainably develop its artists and prioritise mental health, wellbeing and personal development among its roster. The imprint is actioning this by attaching wellness and mental health funds to its record deals, "which feels essential", says the label, "given the demands that releasing and touring music places on artists."
Watch the Back in the Day video in the player above and stream the single below.