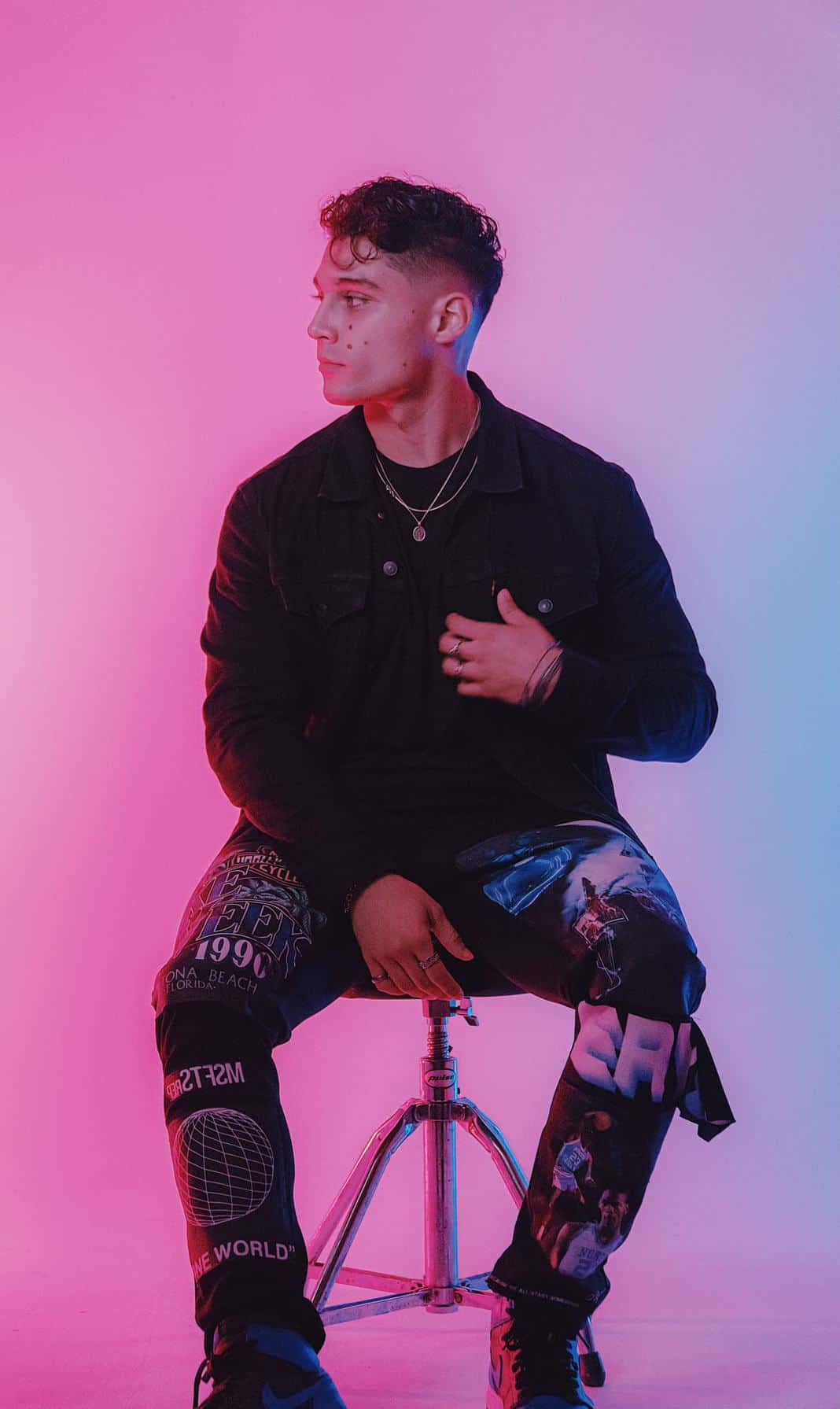 EDMsauce.com Artist of the Week: Rainbolt
What is going on dance music fans! We hope you are winding down your months in good spirits and health throughout this tumultuous year. On our side, we've been grinding away day after day in bringing you the best in up and coming music for your quarantine pleasure.
As a continuation of our Artist of the Week Series, we are so happy to welcome our newest member, Rainbolt.
Rainbolt is a 20 year old producer hailing from San Diego, California and has a brand new track to his discology he'd love to share with everyone.
Rainbolt looks to end 2020 with a bang by releasing his debut single, "GOAT Talk", co-produced with PrettyBoy Jaeger, dropping in right before the New Year. This year Rainbolt shared the stage at AbroadFest in Barcelona, Spain with major artists such as: Zeds Dead, Gryffin, and REZZ. Additionally, he went on a European tour this year and performed in the beautiful cities of Florence and Prague. In these cities Rainbolt was able to play shows alongside MALAA, Dom Dolla, and Hippie Sabotage.
"My time abroad was an amazing experience. I wouldn't change it for anything. It was awesome to constantly be around backstage with those artists and just kick it and have conversations that I'll remember for a long time. My family, DLG International, did an awesome job of setting up AbroadFest and it was great to perform alongside such dope artists."
Due to COVID Rainbolt and PrettyBoy Jaeger were forced to finish their debut track remotely but are ready to finally put it out before the year is over. Their single called, "GOAT Talk" is a heavy hitting trap song ready to put you in an ignorant mood at any moment. In the last year Rainbolt has been trying to prove himself through the typical SoundCloud remixes, but finally wanted to take it up a notch and finally deliver some original music.
"I wanted my first single to be a heavy trap song. I really wanted to come out swinging and set the tone for my music."
Rainbolt and PrettyBoy Jaeger are both originally from Las Vegas, Nevada and grew up there together. Rainbolt says their hometown draws out a lot of the ignorance found in the track.
"Vegas is an extremely fun place to be and the people there really know how to get down. There's a ton of trap and hip-hop influence in that city and I think that's where we were able to pull the energy from for this track."
Rainbolt feels that his Vegas ties are rooted deep in him and will continue to play a big part in his style of music. However, after living in San Diego for the past four years he has seen his music catalog grow a ton and is excited to experiment in other genres besides trap, such as house and future bass.
"I think San Diego has really had a big influence on me and it's made me want to not create a bubble for my music going forward."
Goat Talk can be streamed on all platforms starting December 31st, 2020.
COVID TAKES ITS TOLL ON ARTISTS
"Although COVID is a huge bummer for live shows, it's been awesome to hear all the new music artist have been putting out. I'm even more stoked to hear all the music artist have been saving up for their first full live show back."
As we know, COVID did offer an opportunity for artists to focus on themselves for a while, but the toll it takes is always understated. We got to ask Rainbolt a bit about his experience.
"COVID coping was tough for me. I had the back end of my European Tour cut early. A lot of hard work goes into planning tours and to see it all stripped away was a huge bummer. On top of that I was definitely optimistic for shows to pick up later in the year but also had to cancel multiple shows that I had planned out. In the end, it's been a great time to open the DAW, put the headphones on, and just explore. Without the stress of shows it gives us artist more time to focus on their craft."
2021 Plans
"For 2021 I plan to put out a couple different singles in different genres ranging from house, trap, and future bass. I definitely want to expand my music into multiple genres and have something for every mood. A lot of artists definitely try to master their sound by getting solid at one genre. However, I always catch myself in such different moods and don't want to limit myself. Additionally, I'm finally graduated from school heading into 2021 and I'm excited to fully focus on music and get to grinding for the next couple of months. I have a couple songs in the vault that I want to get down and hopefully put out before shows start picking back up again. I'm staying optimistic for live shows in 2021 and hopefully can play these songs out when the time comes."
Socials:
Instagram: @rainboltmusic
Twitter: @rainboltmusic
SoundCloud: Rainbolt Music
YouTube: Rainbolt Music