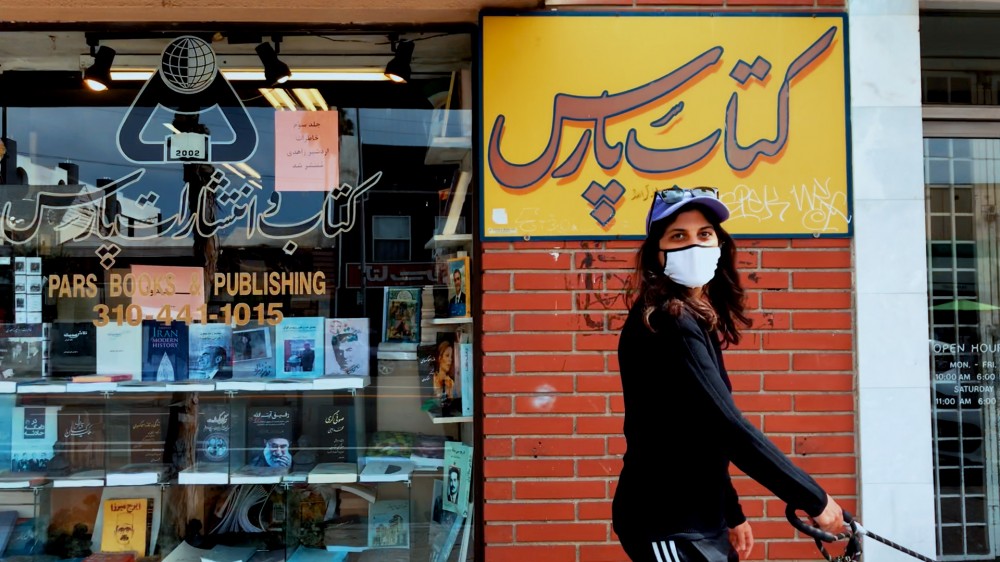 Fact 2020: Documentaries
Over the past 12 months we've reported on the stories of musicians, choreographers and visual artists from across the globe.
As the COVID-19 pandemic unfolded, our Artist DIY series profiled how creatives around the world were responding in the face of an extremely challenging new situation for the arts.
Meanwhile, our Primary Optics series found out how some of the world's best audio-visual artists make their stunning live shows, and our documentary Block9: Temporary Alternative Realities went behind the scenes of Glastonbury Festival's hidden clubbing utopia.
Below, we take a look back on some of our docs from 2020, including the stories behind Robert Henke's CBM 8032 AV show, Zoë Mc Pherson's multimedia collaborations, and Maral's blend of noise, post-punk and dub. Discover the rest of this year's documentaries in our archive.
Primary Optics: How Robert Henke used five 1980s computers to create his CBM 8032 AV show
In this film, we go behind the scenes of CBM 8032 AV, the latest show from the mind of musician and visual artist Robert Henke, aka Monolake. The show revolves around a simple but technically challenging idea: what if you could create an audiovisual show using computers and technology from 40 years ago?
Block9: Temporary Alternative Realities
Last year, Fact was given exclusive access to Glastonbury's Block9 for the duration of the 2019 festival. This film goes behind the scenes to tell its story through the eyes of its creators, artists and audience, offering even its most dedicated fans a fresh perspective on one of the UK's most visionary dance music experiences.
The choreographer behind last year's ambitious ensemble show Frontera, made in collaboration with Constellation band Fly Pan Am and United Visual Artists, talks about how music, politics and technology have informed her work over her 30-year career, and how she adapted to creating work with an ensemble in lockdown.
Composer Lea Bertucci, who was at a residency in Porto as the pandemic began, was forced to cancel a European tour and return to New York. On her return, she dug out some field recordings from a trip to Brazil, and responded to the sounds of the locked-down city with her flute.
Primary Optics: Pedro Maia on creating 'live cinema' for music from analogue film
Earlier this year, Fact travelled to Berlin to capture visual artist and filmmaker Pedro Maia at work at Andec Filmtechnik, an analogue film lab opened in 1984 that is one of the last in Europe. We explore some of Maia's key shows and works, including collaborations with Vessel, Shapednoise and Shackleton.
In this episode of Artist DIY, filmed, directed and edited entirely by patten himself, the south London artist takes us behind the scenes of the making of his lockdown album GLOW and provides an insight into how he creates his videos, artwork and AV shows.
Signal Path: Zoë Mc Pherson on mangling sound and multimedia collaboration
We discover the processes and inspirations of Zoë Mc Pherson, a producer, sound designer, live performer and DJ whose album States of Fugue is a thrilling collection of "fucked up rhythms" made from mangled audio and field recordings.
In this episode of Artist DIY, LA-based musician Maral discusses the inspirations and process behind one of the year's best albums, Push, as well as her work with visual collaborator Annapurna Kumar, and the part that her Iranian heritage and living in LA plays in creating her art.
Primary Optics: NONOTAK on turning their love of illustration and architecture into audio-visual art
Fact met with NONOTAK at the 2020 edition of Lunchmeat Festival in Prague, where they performed their stunning AV show Shiro. The duo spoke to us about their career, inspirations and the technology behind their ambitious audio-visual productions.
Thoom and her collaborators talk about the making of debut album Pork and the underground music scene in Beirut, which was devastated by a huge explosion in the city's port area on August 4, just a few days before its release.