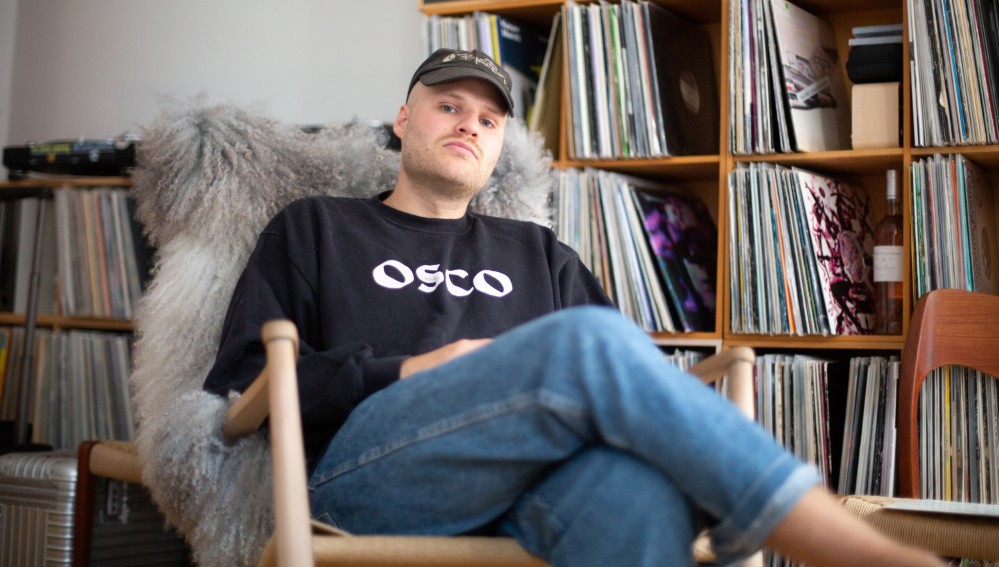 Fact Mix 792: Kasper Marott
Copenhagen's master of euphoric techno digs out some classics for a "proper" club mix.
Kasper Marott's breakthrough track, 2018's 'Keflavik', proved to be one of the most supercharged anthems to emerge from Copenhagen's club scene in recent years. While most of his peers in the city channel their energy through pure speed, 'Keflavik', and his Forever Mix EP for Kulør in 2019, drew euphoria from melody, layering synth upon synth in a style that drew on Italo and '90 trance.
Marott's debut album, Full Circle – released this month on his own Axces Recordings label – expands his stylistic horizons ever wider. Marott's unabashed love of rave and melody is still present, but his euphoric moments are contrasted with tracks that experiment with tempo, genre and texture.
Marott applies a similarly wide-ranging approach to this week's Fact Mix, which features a set of classic tracks form Orbital, Speedy J, Code Industry and Terry Francis alongside originals and edits from Marott himself. "This DJ mix is my take on a proper "CLUB MIX"," Marott says. "It's everything I want to experience in a proper club whenever we are able to do that again! Right now we can only dream and hope."
Full Circle is available now. Find more of Kasper Marott's music at Bandcamp.
Tracklist:
Jaco – 'Show Some Love'
Orbital – 'The Naked and the Dub'
Freaky Chakra – 'Halucifuge'
Walker – 'Untitled'
Code Industry – 'Behind the Mirror'
Silverlining – Brezzin' thru'
Terry Francis – 'Hello, Acid Dathera'
Yum Yum – '3 Minute Warning (Pob's Seismix)' (Kasper Marott Edit)
Hippiehaus – 'Halfmoon A.M.' (Synaptic Edit)
Knights in Trance – 'Nights in Trance'
Fluke – 'V Six' (Kasper Marott Edit)
Germinating Seeds Of Doda – 'Sloworm'
Eat Static – 'Elephant Man'
Son Kite – 'Timeless'
Kasper Marott – 'Pipfugl'
Fruit – 'B.day'
GTO – 'Wonderful'
Son Kite – 'Eye See You Barghest'
Speedy J – 'Symmetry'