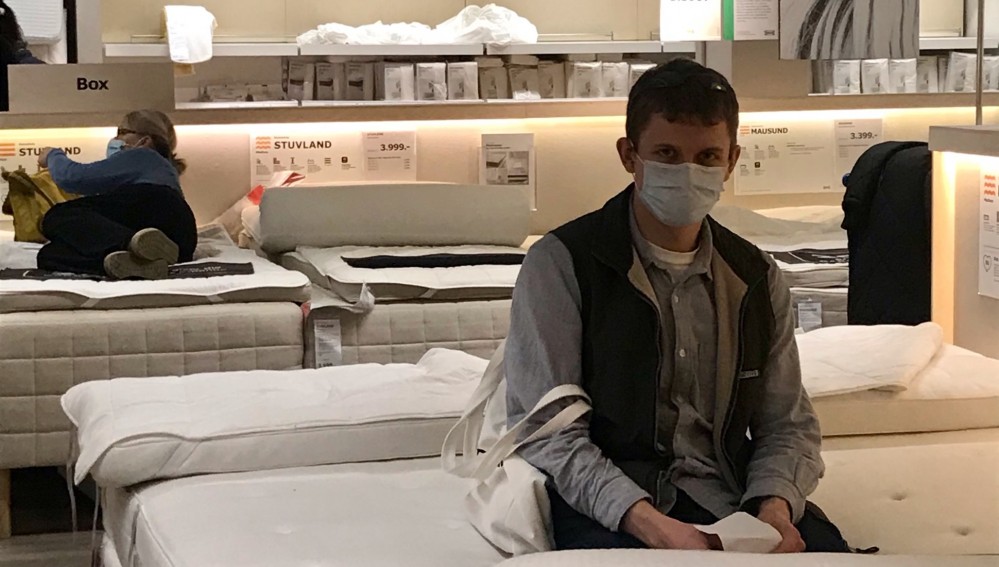 Fact Mix 795: Perko
A set of heady, percussive techno and club music from the Scottish producer.
Perko's NV Auto, released on Numbers in 2018, saw the Scottish-born, Copenhagen-based producer land with one of the most impressive debuts in the label's catalogue. It combined the rhythm and tempo of UK garage with dub chords and ambient techno moods, linking the sound of '90s chillout rooms to the post-dubstep experimentation of the late '00s.
On 2020's The City Rings, Perko took his stylistic explorations further with a set of tracks that referenced electro and dubstep, in a style that recalled the hazy yet propulsive sounds of the Acido and SUED labels. What characterises all of Perko's music however, whether it's 140BPM club cuts or beatless interludes, is his use of field recordings, Space Echo and subtle layers that shift underneath the surface.
Last year, Perko fully indulged his love of sumptuous ambient music on Galerie, a cassette release on Copenhagen's Posh Isolation that was apt listening for a long pandemic winter. On Perko's Fact Mix, he largely looks to the dancefloor, with a selection of tracks from artists including T++, Dynamo Dreesen and Baby Ford.
The mix features "some records I've bought recently, and some records I've had for a while," Perko says. "All of them have had an influence on my studio productions recently."
Galerie is available now. Find more of Perko's music at Bandcamp.
Tracklist:
Civilistjävel! – 'Untitled' [Not On Label]
Peter Elflein – 'S V1' [A Colourful Storm]
Baby Ford – 'Night D3 Died' [PAL-SL]
Dynamo Dreesen, SVN & A Made Up Sound – 'B1' [Acido]
Primitive – 'A1' [Primitive]
Omni A.M. – 'What Do You Call A Female Peacock?' [Euphoria Records]
Sector Y – 'CS_TMS' [Inta]
T++ – 'Space Break' [Erosion]
SHKN – '28 12 16′ [Spinning Plates]
Simulant – 'Wav. Form' [Scopex]
Andre Holland – 'City Of Fear' [Underground Resistance]
Sons of Slough – 'Snares And Temptations' [Sprüngcartellwachs]
Hal – 'Untitled' [Hal 9000]
Grumptronix – 'Level 5' [Erotic City Communications]
Blacknecks – 'Clubbing' [Blacknecks]