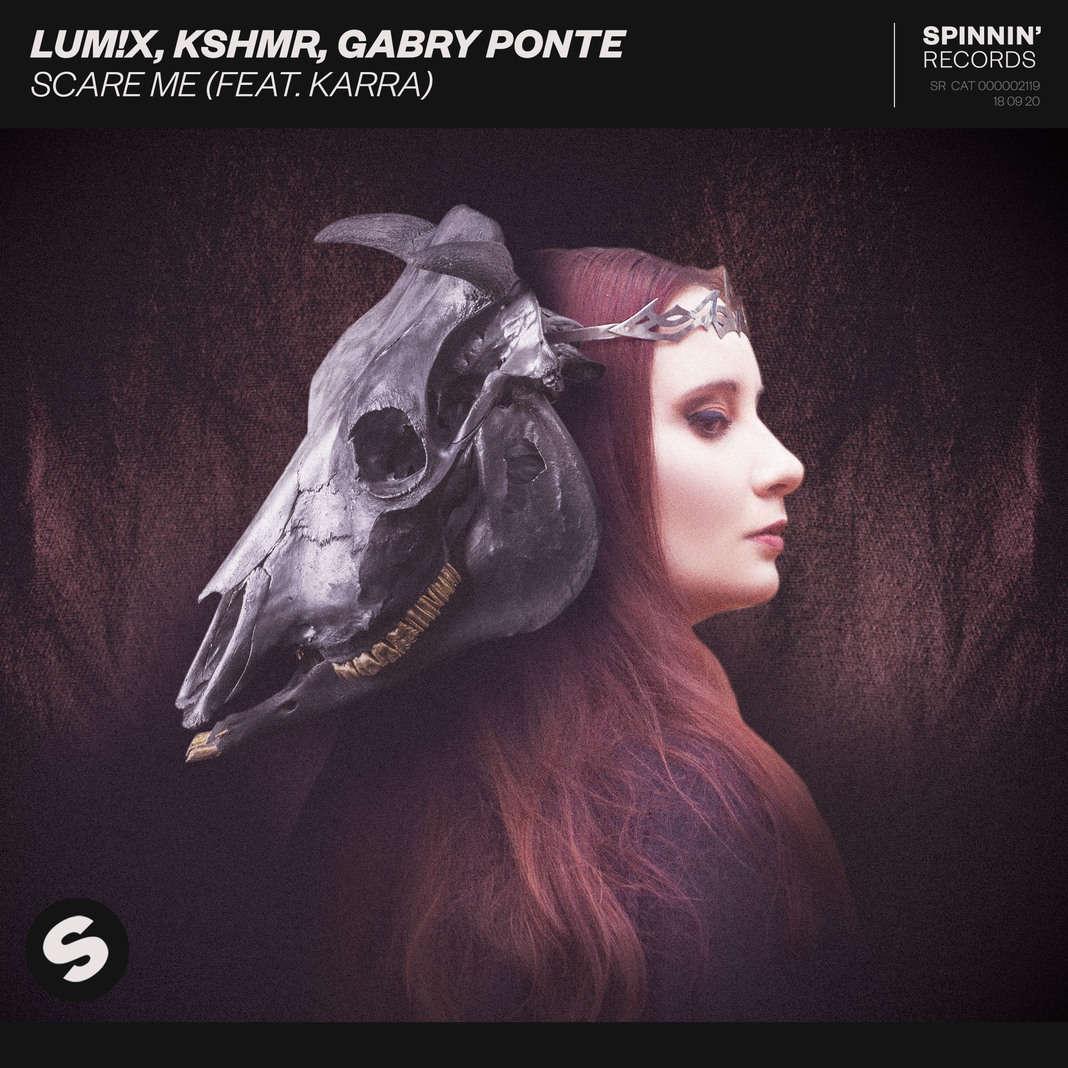 Fierce and Fun, Lum!x, Kshmr and Gabry Ponte Present 'Scare Me'
Making waves on the dance music circuit, LUM!X is at the top of his game, with new release 'Scare Me' set to be another hit. In collaboration with Californian, pioneering producer KSHMR and Italian DJ/Producer and radio personality Gabry Ponte, the 3 artists present an infectious Bass-House single that is fiercely fun. Infused with Dance-Pop sensibilities, 'Scare Me' will take you on a roller-coaster ride of a listen.
Keeping you on your toes from the get-go, 'Scare Me' kicks off with a music box-esque sound that adds an air of mystery. It's not long before it breaks into bouncing beats that are seriously up-tempo and bombastic in nature. This team-up of impeccable talents has resulted in a release that takes the best signature elements from Bass-House and Dance-Pop. LUM!X, KSHMR, and Gabry Ponte have meticulously incorporated racing beats that are frantic and fun with melodies that are catchy and emotive. Transporting 'Scare Me' into another realm, KARRA's powerhouse vocal performance is paradoxically strong with light, airy notes. It's safe to say, listeners will want to see this collective work together again.
"The Song started with that great topline we received. I put on it a Musicbox melody I had made a while ago. It got stuck in my head so I kept on working on the track with Gabry Ponte. My label then pitched our work to KSHMR, he added his unique touch and had KARRA sang it with her amazing voice.. and Scare Me was born" — says LUM!X
When I heard the vocal I couldn't get the song out of my head. KARRA was the perfect fit, an amazing artist and vocalist. I'm grateful to LUM!X and Gabry Ponte for bringing me on to do this one." — says KSHMR
"We got this incredible topline originally sung by Alida, we heard the chorus going "I'm falling for a monster.." and we took it as a sign! It sounded like the perfect follow up to 'Monster'. LUM!X started drafting a demo then passed it to me and I took it from there. Then our label Spinnin' had the idea to involve KSHMR and he added the final touch to the track." — says Gabry Ponte