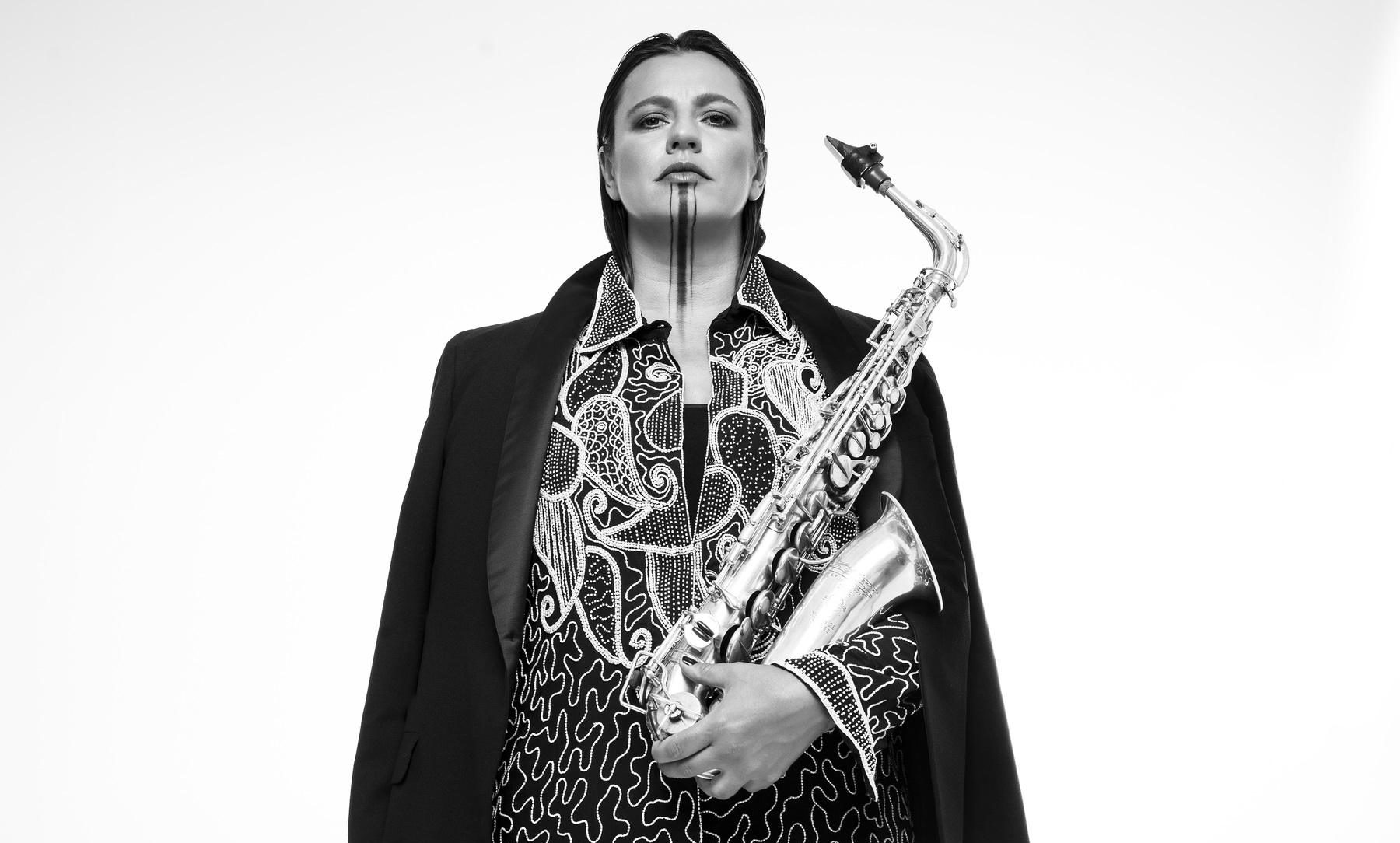 The festival will stage its 58th edition from 4 to 7 November.
Jazzfest Berlin has unveiled the schedule for its upcoming edition, which is set to take place next month.
For 2021, the festival will be themed around the idea of 'Scenes of Now', with artistic director Nadin Deventer and the team joining forces with local partners in three other cities: Cairo, São Paulo and Johannesburg. Together, they've lined up a fusion of live and pre-produced concerts, video contributions, audiovisual works, location-specific offerings, live streams and more, with 40 individual projects announced.
The likes of Pat Thomas, Maria Faust (pictured), Nate Wooley, The Killing Popes and Bobo Stenson Trio have been confirmed for live performances in Berlin as part of the festival, which will take place in venues such as silent green, Pierre Boulez Saal and the Kaiser-Wilhelm Memorial Church.
Furthermore, Mariá Portugal will make her Jazzfest Berlin debut at this year's event. Elsewhere, contributions from Cairo include the premiere of a film project by multi-instrumentalist Nancy Mounir and a video piece by Philip Rizk alongside several musicians from the Cairo experimental scene, including Nadah El Shazly. Musicians such as Negro Leo and Quatarbê, and Sibusile Xaba and Siya Makuzeni, will contribute works and performances from São Paulo and Johannesburg respectively.
Almost all of the 40 festival productions will be recorded and partly broadcast live. The video works and performances will also be available to live stream free-of-charge via Berliner Festspiele on Demand and ARTE Concert.
Advanced tickets for Jazzfest Berlin 2021 go on sale at 2pm today (6 October). Head to the festival website for further ticket information and line-up details.