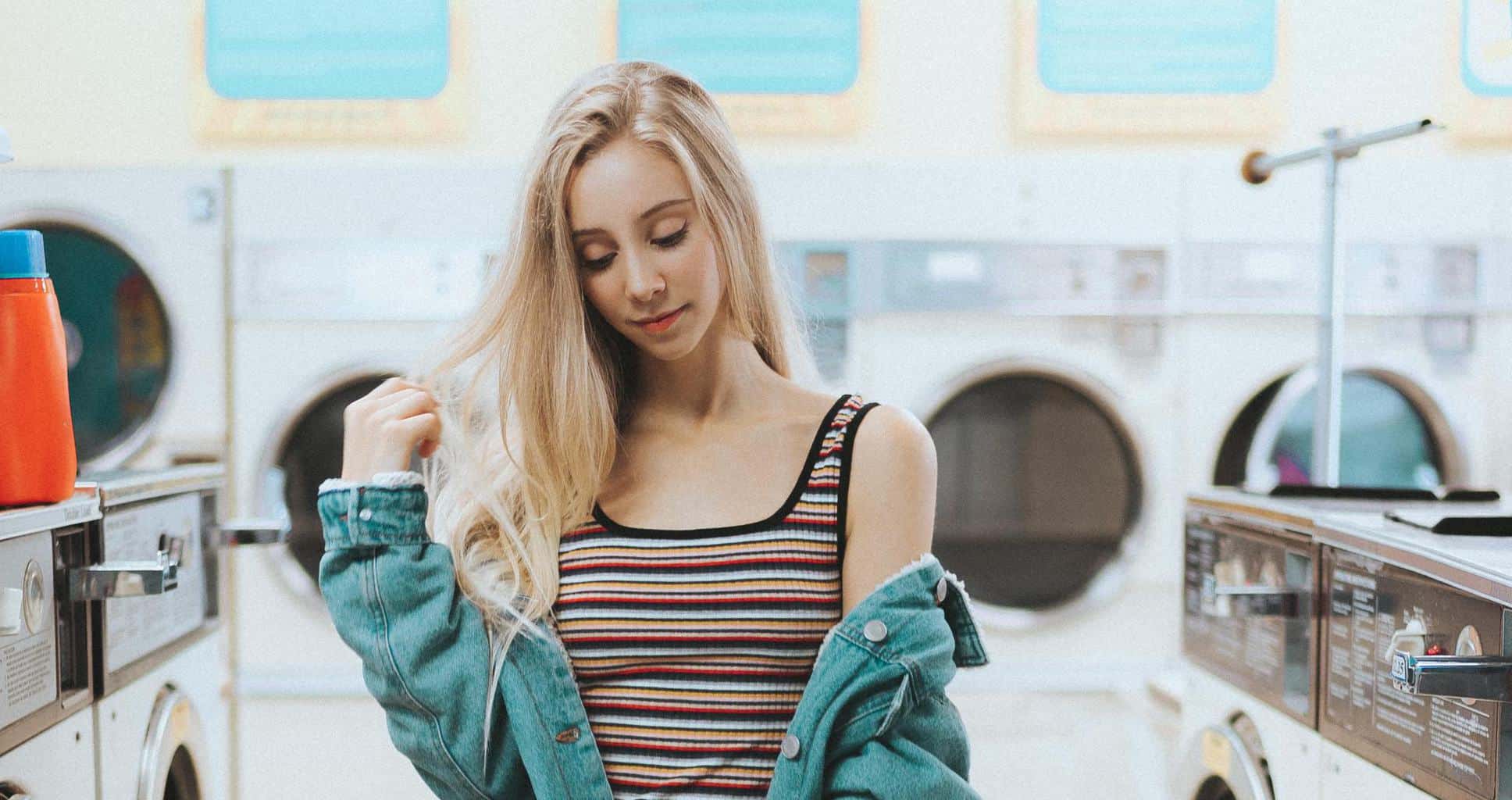 Jessu Shares Her Experience As A Twitch Artist [Interview]
Twitch had always been known for live streaming gaming and live chatting, with a dash of music. Music had a presence, but the "Music" category was usually buried in the website. One Friday night just before the pandemic, I needed some background tunes while getting ready for a night out to see a show, so I decided to check out what Twitch had to offer. Search results showed a handful of thumbnails of darkly lit and low video quality streams to choose from. However, there was one that stood out with its flourishing lighting, high quality video, and sick house tunes. That stream belonged to Vancouver Artist, Jessu. The amazing vibe of the stream had me hooked, and it became my new Friday night watch!
A few months after that, the pandemic began. Clubs shut down, turning artists and their fans to Twitch for the first time ever. It was a new experience for almost everyone. Viewership on Twitch exploded, including Jessu's own Twitch channel; going from a few hundred viewers pre-pandemic, to nearly 2,000 at any given moment.
I had the opportunity to chat with Jessu about her love of music and experience DJing on Twitch:
Where did your love for electronic music, specifically house, come from?
"I've been listening to dance music since the days of Deadmau5, Kaskade, Daft Punk, all that good stuff. It probably started around middle school. I actually took a dance class, and I remember my teacher would always play Pendulum for us. I'd say that planted the seed for my love of drum and bass now. I don't actually DJ that (DNB), but it's something I love working out to and listening to. Hopefully one day I'll start DJing that!
I saw Pendulum at Shambala in 2017. That was freakin' incredible! My friends introduced me to Shambala in 2014. That was a long time ago! When they took me there, that's when my house music genres really expanded. I got to hear all the other genres, and that's when I fell in love with it."
Some of your passions are cosplay, gaming and music; a perfect combo for a platform like Twitch! In the end, what passion drove you to Twitch?
"Actually, none of those things (haha)! My friends got me into Twitch because they were streamers (shoutout to mistymaps and CliffDOTsun), and they introduced me to it. They've been streaming themselves for so long. I barely understood what this 'Twitch' thing was. To me it was just some weird subculture of the internet I hadn't explored yet. I knew a ton of people were gaming on it, but no one had really tried DJing on it before. I don't know, I'd say my passion for music has always been there. The only difference is that I turned on a camera one day, and now thousands of people around the world are watching and listening!"
The Twitch community that follows you also shares a lot of similar passions, making them stand out a little more than your average music fan. Has that made the streams easier to enjoy for you?
"Oh my goodness, yes! It's so much fun. They literally make me excited to click the "Going Live" button, because it's like you're meeting up with a bunch of super awesome friends. As much as I love DJing, even just for myself, it's always going to be way more fun when you're vibing with a bunch of other people. Even if it's virtual, you still get a similar connected feeling from like a crowd of people at a festival. At least I do (haha)!"
Over the months your viewership has skyrocketed! You recently hit the 50,000-follower mark. Congrats! What do you think have been key factors for pulling in viewers?
"Consistency. Good music, of course. Also, finding a niche that works for you.
It'll make you stand out from the crowd, because Twitch is very much over saturated with so many things right now. You could do a bunch of stupid stuff, like eating ghost peppers, or shaving your head, and whatnot. It's going to make people watch you, but you have to make sure that what you're doing is making you happy too. Otherwise, you're going to get burnt out like super fast! That's where consistency comes in. It will keep you consistent if you love what you're doing already. Then the viewers will just come naturally."
You hosted a special 50k stream for the occasion. Any special streams planned in the near future?
"I do! My two year 'streamiversary' is coming up in a few weeks. I went live for the first time two years ago on January 25th. My two years of officially being on Twitch. It will be a pretty hype Monday!"
Your friend Pyka went from making the occasional cameo in early streams, to joining you on every Friday session, to hosting her own Twitch channel! What's it been like to watch your friend go through that journey?
"Ugh, frickin' awesome! I'm so happy for her! Doing it myself at first was fun, but seeing your friend do it is just the best. I don't want to say it's like watching your baby grow up, because that sounds really weird (haha), but I love watching her channel develop into its own special thing. When you go into her stream it has its own special vibe, kind of different from my own. When we both come together, it's like BOOM, this super awesome vibe.
We both have the best community that a streamer could ever ask for, and that we both share. I seriously can't imagine doing this Twitch journey without her. It's been awesome!"
You've also DJed in real life at some clubs in Vancouver! Are you excited to go back?
"Honestly, I don't miss the club scene. That sounds mean! I miss the people; I don't miss the scene. I've kind of been a homebody my whole life. I've always been gaming or doing something at home. It's what I like doing. Being able to DJ and talk on the mic without all the shouting, like in real life at a club where you literally go deaf from being in the crowd and on stage, and being able to use the bathroom whenever you want, has been the best thing ever (haha)! When you're done steaming you can be like, 'Alright. Just pass out in your bed. It's right there like five feet away from you.' You can't do that at the club (haha)! It's going to be extremely hard transitioning into the real world of DJing."
Streaming took off in 2020 with all the lockdowns. Lots of artists started streams for the first time, and lots of music fans watched streams for the first time. Do you see streaming staying current as restrictions ease up?
"I've been on Twitch well before the pandemic began, and I've been seeing it grow and change during 2020. I've talked to other DJs who've come to Twitch after the pandemic started. Seeing them grow, and talking to them about how it's changed their lives and that they're going to keep doing it after things open up; That gives me hope for the music part of Twitch.
It's been really fun connecting with these other DJs virtually around the world, and really getting to know them better. Especially really big DJs that I've looked up to my whole life. Really getting to talk to them, connect with them, and raid them on Twitch has just been insane! I never would've seen myself being able to do that. You really can't do that during a live show. You can't talk to them while they're performing, but you can do that on Twitch, which is friggin' cool! It just makes the performance much more intimate. I can't see that going away. I'm definitely not going to stop streaming when the world opens up."
I'm sure the streams will still be huge! When I first started tuning in to your stream, it was the background tunes to getting ready for the night. That will be a thing again when things open back up.
"It's so funny seeing how Twitch chat has evolved from that as well. I remember people were like, 'Ayyyy we've got a bunch of friends! This is the pre-party!' Then, I would usually end the streams way earlier because I would also be going out myself. Now I'm doing this all the time and can go super late because everyone is still going to be online and hang out with you."
Finally, one of your hobbies is gardening. What's one thing you wish you could grow, but is basically impossible in Canada?
"Ugh frick! Basil. Specifically, Thai basil. It needs so much sunlight, and we're lucky if we even get an hour of that in Vancouver. It's constantly so disgusting outside. It's really difficult to grow stuff here because there's barely any sunlight.
I specifically say Thai basil because I really love Thai food! So much! I just like making it from scratch, like green curry and stuff. Thai basil is a must! It's hard to find in Vancouver too."
I'd like to thank Jess for the interview, and wish the best for her future on Twitch! If you want to be part of the amazing community Jess mentioned, you can join her Discord channel here. You can catch the rest of Jess's info on her Twitch channel, JessuTV.
Banner photo credit: cliff.sun