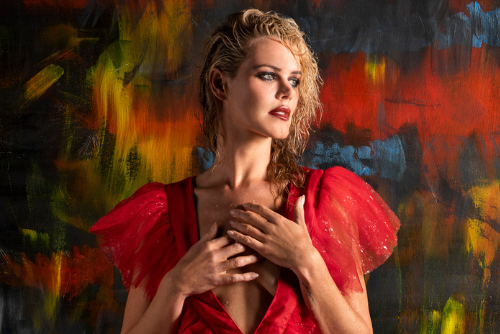 KELLY MONROW'S NEW MUSIC VIDEO "AIN'T MINE" IS A SONIC & VISUAL TREAT – OFF LP 'SCARS OF VENUS'
This year, Kelly Monrow's music career has taken a whole new dimension with the release of her debut album Scars of Venus. The unanimously positive critics and global fan engagement towards her new LP have brought a well-deserved recognition for the very talented artist.
She released several music videos for the album's following singles "The Woman," "Jagged Heart," and more recently for "Ain't Mine," the 8th track on the album, directed by Darren Talent. The Americana and southern rock artist has explained the message behind her new music video:
The visuals for "Ain't Mine" are incredibly powerful in their simplicity, originality, and nonchalance. The mellow and smooth sonics go hand in hand with Kelly's free and positive attitude.
The Austin native began her onscreen career modeling and acting. After appearing in various independent films and completing her undergraduate degree at the U of T, Kelly took a leap of faith and moved first to LA and then to NYC. Using the screen name Kelly Dowdle, the talented actress rose as a prominent figure in entertainment through her roles in hit shows like Billions, Lucifer, and American Crime Story. Pursuing her long-lost passion of becoming a singer in the midst of the Covid crisis, she created the moniker Kelly Monrow and focused her energy on the pen and the pad. A genuine performer and songwriter, Kelly looks to musically express her innermost feelings by sharing the wisdom adopted through her rollercoaster of personal experiences.
The new music video for "Ain't Mine" and the album Scars of Venus are two reasons for getting introduced to this wonderful artist who has been inspiring and empowering millions of people around the globe this year, and doesn't plan on stopping anytime soon!