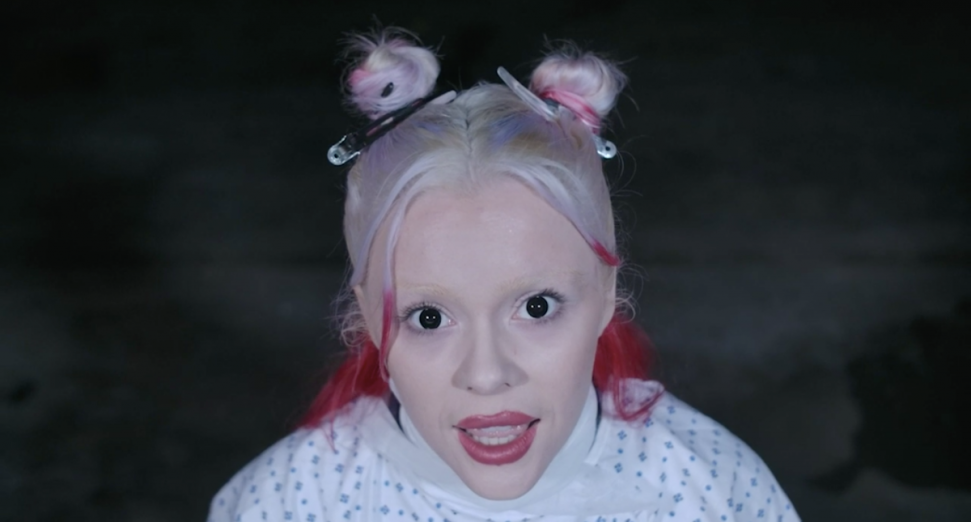 LCY drops new single and video, 'Garden of E10': Watch
LCY has dropped her first official single, 'Garden of E10', via her own SZNS7N label – with accompanying visuals directed by the artist herself. Check it out below. 
Laying the foundation for a forthcoming project in the works for next year, 'Garden of E10' is a ghostly metallic and bassy cut with warped vocals and textured percussion.
The accompanying video solidifies the artist's vision of uniting her visual and sonic identities after dropping her previous alias (L U C Y) and removing her once signature mask at the start of this year, "in exchange for a more honest approach to music". 
While 'Garden of E10' is LCY's first single proper, she did debut the new alias at the beginning of 2020 with an introductory self-titled release. 
Directed by LCY and Lawrence Blackwell with animation and post FX from Jordan Chappell and others, the artist transforms into a new character via prosthetic makeup and AV effects, entering a unique creative universe which builds as the track develops.
Speaking about the release, LCY said: "During an inevitably anxious year in the material world, I've spent the last 12 months focusing my time on escapism and the conceptual realm of my first fully realised universe.
"This is the first single/video based around this narrative – with the visuals focusing on my personal relationship with world building."
LCY has also remixed 'Only God Can Tell' from Krust's 'The Edge Of Everything' LP, joining Calibre and Flynn on the forthcoming 'Krust – TEOE Remixes #2' EP. You can check that out here.  
You can stream 'Garden of E10' here and watch the accompanying video below.