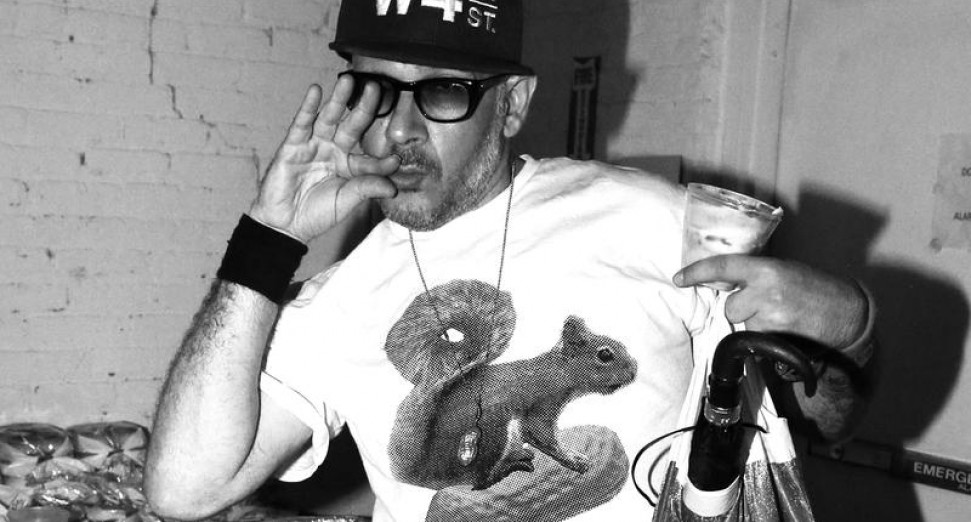 Legendary photographer for Beastie Boys, Run DMC, more, Ricky Powell, dies aged 59
Ricky Powell, a legendary hip-hop photographer who worked with Beastie Boys, Run DMC and many more, has died.
A prolific figure on the New York scene, Powell died of heart failure, aged 59. His manager and business partner Tono Radvany confirmed the news on 1st February, saying, "I just want to let everybody know he was a very special man, and he will be sorely missed".
A close affiliate of Beastie Boys, Powell was sometimes referred to as the group's fourth member, having even appeared in the video for 'Fight For Your Right To Party'.  Powell also had a close relationship with Def Jam, frequently snapping artists from the label as their go-to photographer. 
Powell's photographs have been published in several books, including Oh Snap!: The Rap Photography of Ricky Powell and Public Access: Ricky Powell Photographs 1985-2005. 
In 2020, a documentary, Ricky Powell: The Individualist, was released. 
Tributes have been paid for the legendary hip-hop photographer across social media, coming from the likes of A Tribe Called Quest's Q-Tip, A-Trak, DJ Premiere and Chuck D.
#RestInBeats The Rickster aka RICKY Powell of course to the right of Clyde Frazier was the quintessential New York Cityer , iconic B Boy and the 'freezer of great NEW YORK moments and figures' as a photographer. He shot with authentic ease and NYC swag before the popular term pic.twitter.com/8omwjYvRXc

— Chuck D (@MrChuckD) February 2, 2021
 

 

 

View this post on Instagram
Rip 2 my man Ricky Powell. So NYC official… the parties when he would rock the slides.. the jokes and most importantly his capturing of life pic.twitter.com/qhinT9a10S

— QTip (@QtipTheAbstract) February 2, 2021
Man. RIP Ricky Powell, my favorite hip hop photographer ever. A year and a half ago I bought a few photo prints of his for my crib. He signed everything and was so cool about it. He always had so much flavor. pic.twitter.com/DWy8CogUNN

— Kibbutzy Collins (@atrak) February 2, 2021