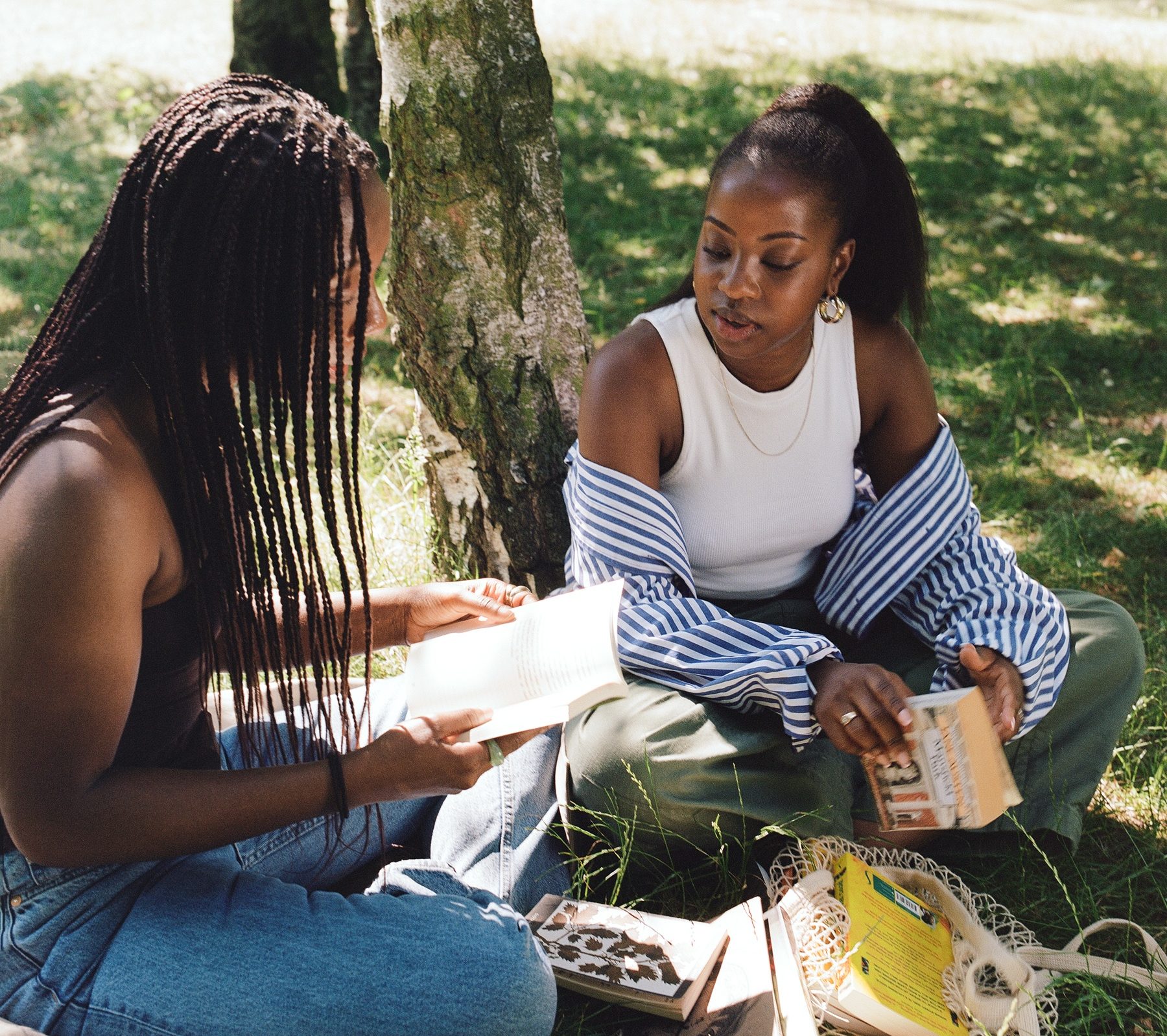 Listen to Stacked, a new podcast about life and books
The new Acast podcast is hosted by Amanda Kingsley and Ziporah Banda.
Stacked will explore the pair's love for books and examine the intersection between literature, pop culture, politics and self-actualisation. Each episode will see Kingsley and Banda focus on a book from their collections.
The first season of Stacked will introduce the hosts' literary tastes and perspectives as well as featuring interviews with authors and other people – such as book designers, publishing executives and critics – involved in the book industry. The podcast launched at the end of last month and so far has covered Black identity in Britain via Afua Hirsch's Brit(ish) and an epsiode focussed on the work of Toni Morrison.
Kingsley and Banda – who both also write creatively – first bonded over books in high-school and in particular Zimbabwean author Tsitsi Dangarembga's Nervous Conditions. "We're excited by what we can bring to the table," Kingsley said on the new podcast. "We read so widely, and talk so much to each other about what's exciting and challenging us, sure we're ready to share!"
Stacked is part of Acast Amplifier's incubator programme. Listen here.