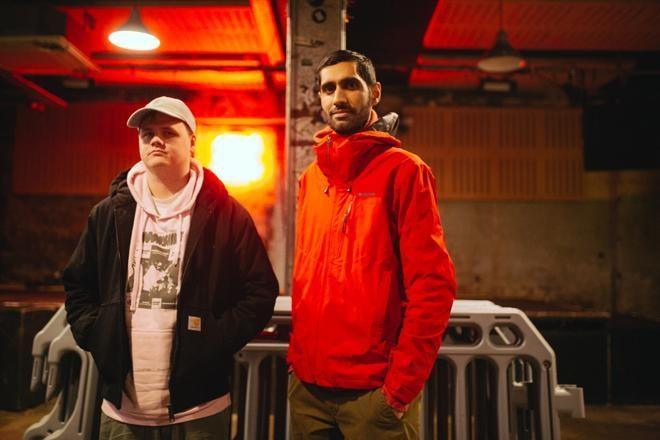 The final Swing Ting party will take place on 18 December.
Manchester-based label, party and production duo Swing Ting is coming to an end.
Launched by Balraj Samrai and Ruben Platt in the late 2000s, Swing Ting will bid their farewells to friends, fans, mainstays and affiliates at their final party, which they're throwing at long-time home Soup (formerly known as Soup Kitchen) on 18 December. The event, dubbed 'The Last Dance', will feature sets from Swing Ting's full roster of residents, including Meme Gold, Fox, Tarzsa, Joey B, LZ and Thai Chi Rosé. Co-founders Samrai and Platt will also play out at the party.
"Following this event, Swing Ting productions, promotions and label releases will come to a close in 2022," reads a statement posted to Swing Ting's social media channels today (18 November).
"It's been an amazing 13 years and we never knew how much we'd be able to achieve! We feel now is the right time to bid farewell."
Over the years, Swing Ting has evolved from a club night-only venture into an event, label and production outfit. The crew have consistently championed a globe-spanning cast of artists and collaborators, releasing party-starting, bass-heavy material by the likes of Equiknoxx and Shanique Marie, plus fellow Manchester-based musicians such as Sharda and Fox.
Read the crew's full statement below and revisit our Swing Ting track-by-track feature, centred around Samrai and Platt's 2017 EP Junction.
Sat 18th Dec 2021 will be the last ST party

Following this event, Swing Ting productions, promotions and label releases will come to a close in 2022

It's been an amazing 13 years and we never knew how much we'd be able to achieve! We feel now is the right time to bid farewell pic.twitter.com/bISpFBCNFb

— Swing Ting (@SwingTing) November 18, 2021