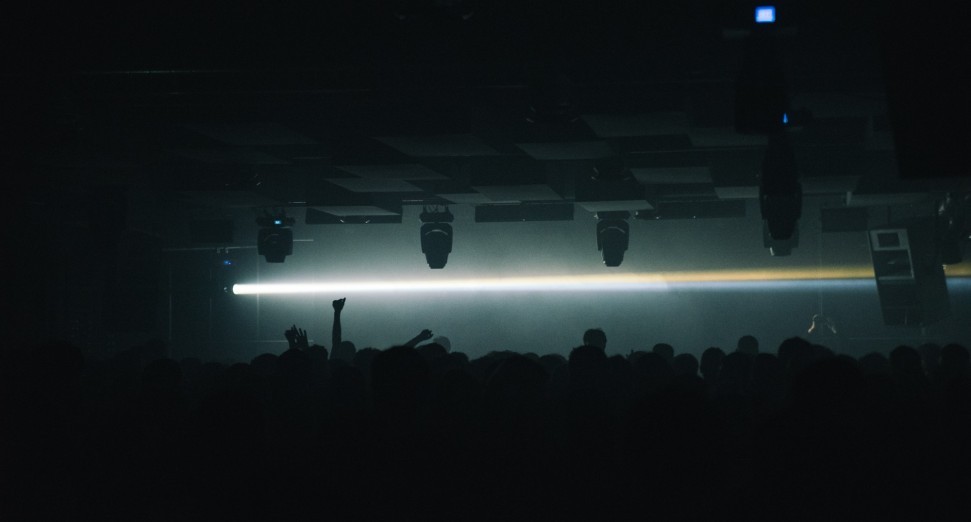 Music Venue Trust calls for furlough extension following new coronavirus curfew restrictions
The Music Venue Trust (MVT) has responded to the UK government's new coronavirus restrictions, calling for a furlough extension and continued support for grassroots music venues.
Last night (22nd September), the UK government's Department of Culture, Media and Sport (DCMS) announced new restrictions on a number of UK industries amid the COVID-19 pandemic. Among the new measures announced were changes for the hospitality industry, with businesses selling food or drink (including cafes, bars, pubs and restaurants), and social clubs, required by law to close between 10pm and 5am. The announcement also noted that in licensed premises, food and drink must be ordered from, and served at, a table. Guidance made it clear cinemas, theatres and concert halls can continue operating beyond 10pm, but only if the performance started before 10pm and alcohol cannot be served after 10pm.
In response to the announcement, MVT published a statement, asking for further clarification on the points included in the announcement, and more support for the grassroots music venues sector:
"Based on this statement from DCMS, MVT cannot therefore officially comment on the impact of these new restrictions since it is not clear how Grassroots Music Venues will be affected. We assume that if the government believes that seated audiences enjoying a cultural event should be permitted to do so until the completion of that event, then that belief will obviously extend equally to the enjoyment of rap performance as it does to a classical music piece."
"Irrespective of that clarification, MVT, and the Grassroots Music Venue sector, are fully committed to playing a front line role in the protection of Public Health. Our sector places the health and well-being of our communities at the very core of what we do. We are proud to state that no Grassroots Music Venue has, to date, been established to be the site of an incident of the transmission of Covid 19, a fact illustrated clearly in the government's latest analysis of the spread of infection. This is a testament to the very strenuous measures taken by the sector to create Covid Secure Venues."
The MVT also added that closing night-time economy spaces, during their most economically rewarding hours, 10PM to 1AM, would seriously harm people's businesses, jobs and livelihoods, questioning the need for such a severe curfew. Venues like The Cause in Tottenham, and South London's Brixton Jam, who have been hosting events within normal operating hours, and adhering to the government's previous guidelines, will now be impacted by the new restrictions.
"In the event of a 10pm curfew being required on the basis of scientific evidence, HM Government must recognise that this is a decision that must be made for the benefit of the country, and that therefore the country has a responsibility to the businesses and people impacted by that decision."
"Businesses impacted by this decision must have the full furlough scheme extended immediately, and a financial support package must be created and provided to ensure such businesses survive this crisis."
You can read the full statement from The Music Venue trust here.
Following the government announcement yesterday, Music Biz World posted a statement from Lohan Presencer, Executive Chairman of Ministry Of Sound Group, where he spoke about the dangers of the restrictions. "six more months and a 10PM curfew," Presencer said. "No furlough extension, no financial support, no news of culture grants, just sympathetic noises with zero fucking action. 70%+ of late night music venues will be bust in five weeks."
Lohan Presencer, Executive Chairman of Ministry Of Sound Group, just utterly nails it. pic.twitter.com/JcPj4T3zZw

— MBW (@musicbizworld) September 22, 2020
With the government's Job Retention Scheme – which has ensured many workers have been paid 80% of their wages up to £2500 – coming to an end on 31st October, a new petition was launched earlier this month to extend the furlough scheme for the live music industry.
In July, Chancellor Rishi Sunak announced a support package worth over £1billion as part of the plans to support the culture industries amid the pandemic, sharing that £270m in loans and £880million in grants would be paid to music venues, theatres, museums, heritage sites and galleries. 
In a bid to stop "unlicensed music events" which have seen a surge during lockdown amid club closures, it was revealed that the police will soon be given powers to issue fines of up to £10,000 to organisers of illegal raves.