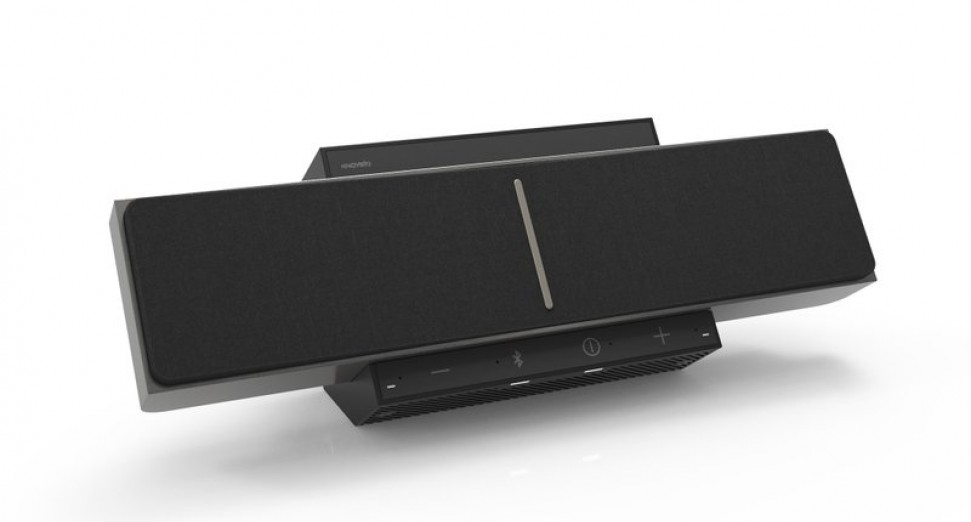 New technology beams music directly into your head without headphones
A new speaker reportedly beams music directly into your head without headphones.
In a report last week, The Associated Press revealed that Israeli tech company, Noveto Systems, has developed a "futuristic audio technology" to enable listeners to enjoy solo wireless music – without headphones.
The new technology, dubbed sound beaming, uses a 3-D sensing module from the speaker, locating and tracking the ear's position to send audio via ultrasonic waves. The waves create sound pockets by the user's ears, and can be heard in stereo or a spatial 360 degree sound around the listener.
The lack of headphones means it's possible to hear other sounds in the room clearly, and the company hopes the new Soundbeamer 1.0 will also provide practical solutions for office settings, as well as in social settings when it comes to different tastes in music and movies. 
Check out the promotional trailer for the Soundbeamer 1.0 below. 
Earlier this year, the Roland TR-808 drum machine was inducted into the NAMM TECnology Hall of Fame.
In January, Fixtures company Kohler debuted an all-new showerhead, fitted with a wireless speaker.