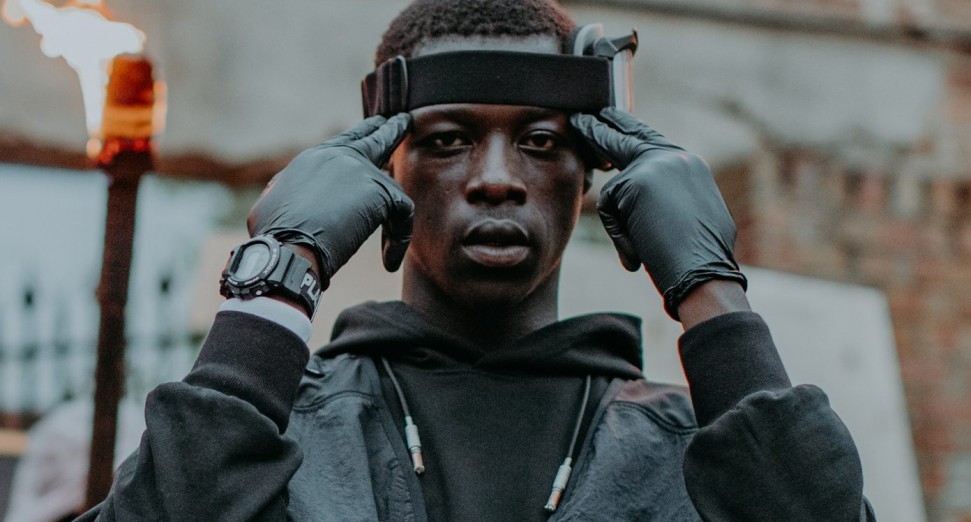 Pa Salieu performs 'Frontline' on Fallon: Watch
Pa Salieu made his U.S. tv debut on The Tonight Show Starring Jimmy Fallon last week.
The Coventry rapper, who last year released his debut mixtape 'Send Them To Coventry', joined the Fallon show last Thursday (21st) for a brand new rendition of mixtape track, 'Frontline'.
The British-Gambian artist delivered his raw and unfiltered bars against a backdrop of pitbulls and fake market stalls, giving fans a taste of what can be expected on his first UK headline tour tentatively scheduled for May this year.
You can watch Pa Salieu's performance below.
Earlier this month, it was revealed Pa Salieu would be following in the footsteps of the likes of Adele and Sam Smith in being named the winner of the BBC Sound of 2021 award. "I was just really happy to even be included on the list alongside some amazing artists, a few of who I know personally," Salieu said upon being crowned the poll's winner. "They're all crazy talented, so to be the winner of something like this so early in my journey just feels mad."