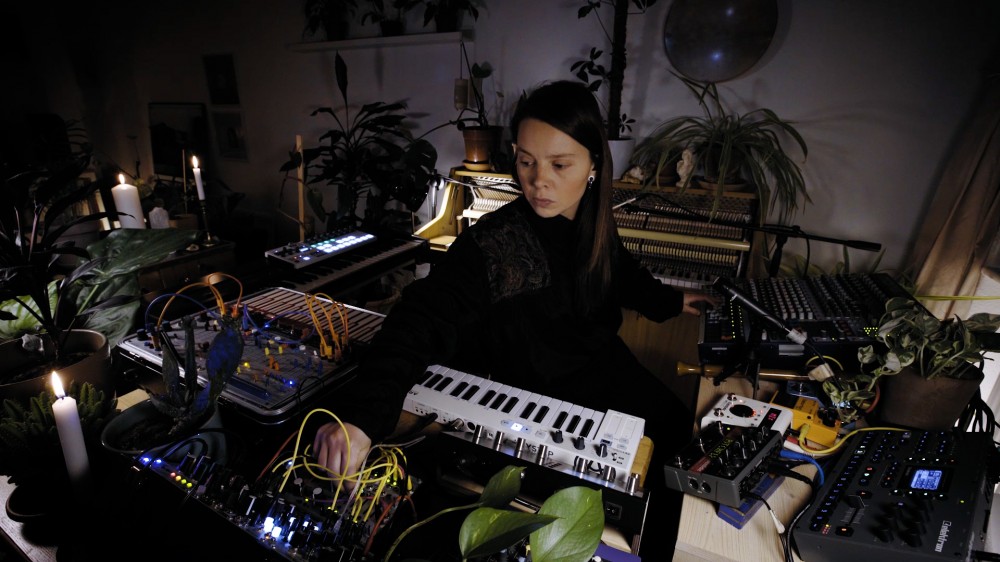 Patch Notes: Grand River
An evolving composition recorded in lockdown with piano, synth modules and effects.
Grand River is the alias of Aimée Portioli, a Dutch-Italian composer based in Berlin. Her music, which has appeared on Longform Editions, Spazio Disponibile and her own label One Instrument, draws on minimalism and contemporary sound design to create tactile sonic structures that bring an ASMR quality to her ambient music.
On this Patch Notes session, recorded in the living room of her Berlin apartment late last year during lockdown, Portioli manipulates a variety of acoustic and electronic sources.
"It was very interesting to use only some selected instruments and effects of my equipment and connect them differently from how they are usually set up," Portioli says. "This made it possibile to decompose and recompose elements in other ways. Both my studio and my living room had a totally different purpose for that period of time and it was extremely fascinating to see how space influenced sound and sound influenced the space."
Grand River's latest album, Blink A Few Times To Clear Your Eyes, is available now on Editions Mego. Find more of her music on Bandcamp.
Filmed by Marco Ciceri