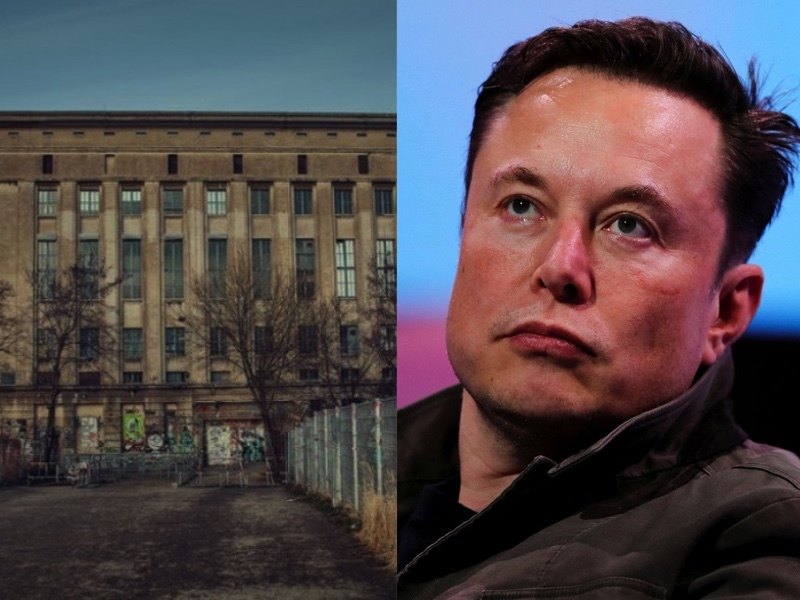 People think Elon Musk was refused entry into Berghain
Twitter users have been speculating after the Tesla CEO posted to the social platform in the early hours of Sunday morning (3 April).
At 3.51am (GMT) Elon Musk tweeted that he refused to enter Berghain as 'PEACE' was written on the wall. A few hours later Musk shared a clip from 1996 film version of Romeo and Juliet before tweeting: "Peace. Peace? I hate the word. Those who do care about peace (myself aspirationally included) don't need to hear it. And those who don't care about peace? Well …"
They wrote PEACE on the wall at Berghain! I refused enter.

— Elon Musk (@elonmusk) April 3, 2022
Despite Musk's claims that he "refused enter", the time of the tweet and the ambiguity of his comments has led to Twitter users assuming that Musk was drunk tweeting in the morning after being rejected from the club. Scroll down and read the tweets below.
Elon Musk apparently drunk tweeting about being refused entry to Berghain is very funny https://t.co/OkwmOmFjMI

— fareed (@it_is_fareed) April 3, 2022
Did @elonmusk get Knocked Back from @berghain this weekend?
Ahhhhhhahahahahahahah that's proper renewed my faith that everything's gonna be all right after all

— Man Power (@Man_Power_Music) April 3, 2022