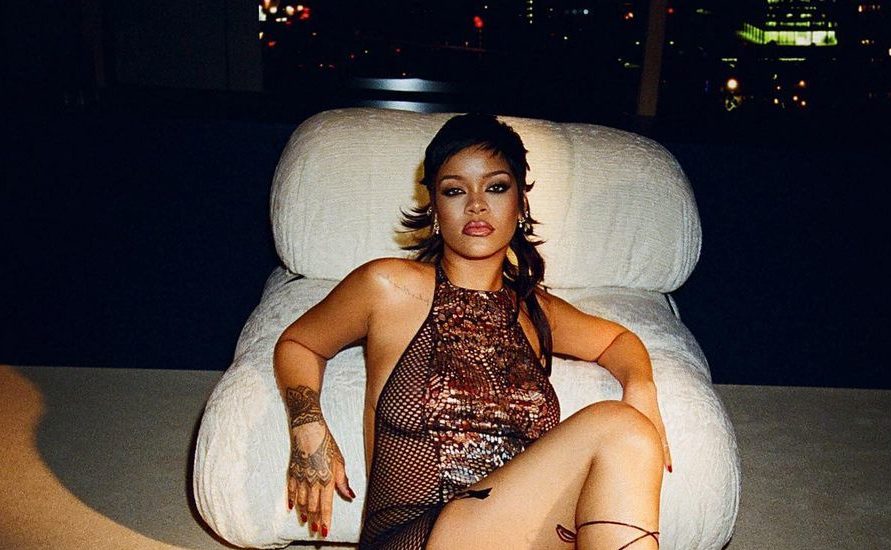 Rihanna to headline the 2023 Super Bowl halftime show
The singer and entrepreneur announced the performance in a social media post this evening (25 September).
Rihanna is heading to the Super Bowl. The ANTI artist will headline the 2023 Super Bowl halftime show on 12 February. The news was confirmed by the NFL, who shared an image of what appears to be Rihanna's hand clutching a football. The picture, which was also shared by Rihanna, features the caption: "Let's GO". Take a look at Rihanna's post below.
View this post on Instagram
Roc Nation – the Jay-Z founded label to which Rihanna is signed – has been co-producing the halftime show since 2020. Following the announcement, Jay-Z described Rihanna as "a generational talent, a woman of humble beginnings who has surpassed expectations at every turn" in a press release, Variety reports.
He added: "A person born on the small island of Barbados who became one of the most prominent artists ever. Self-made in business and entertainment."
Rihanna's last album, ANTI, landed in 2016. In the years since, she's featured in films such as 2019's Guava Island alongside Childish Gambino and been named America's youngest self-made female billionaire from her music and entrepreneurial ventures such as Fenty Beauty. Earlier this year, she welcomed her first child with A$AP Rocky. The forthcoming show will serve as her first live performance in five years.
The artist joins recent Super Bowl halftime performers including The Weeknd, Justin Timberlake, and Jennifer Lopez and Shakira. The 2022 Super Bowl halftime show starred Dr. Dre, Kendrick Lamar, Eminem, Mary J. Blige, and Snoop Dogg. Apple Music will sponsor the global event in 2023, replacing the NFL's longtime partner Pepsi.