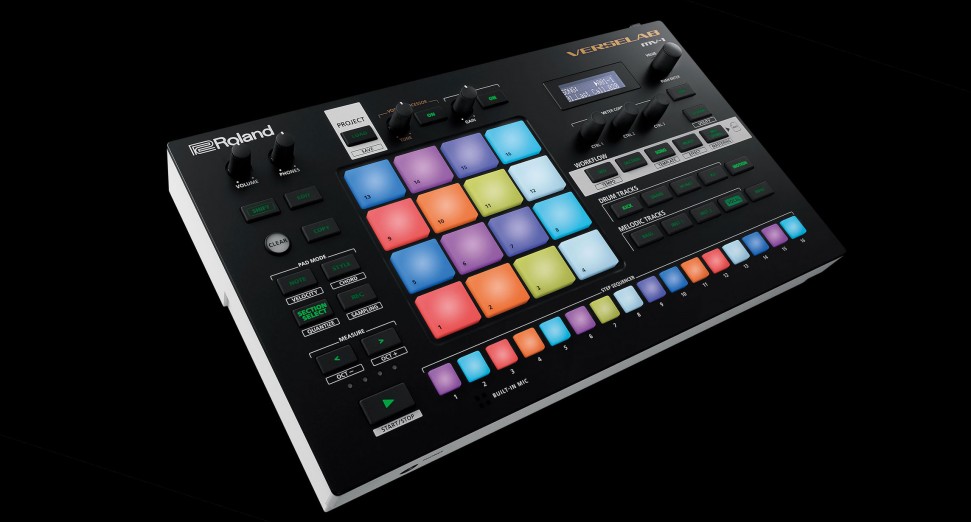 Roland announces new all-in-one music-making hardware VERSELAB
Roland has announced a new all-in-one songwriting and music production unit the VERSELAB MV-1. The new unit is designed to write, record, mix and arrange songs from scratch using the 16 pads, 16-step sequencer, XLR and line inputs for recording and built-in FX and plugins for mixing and creative tweaking. 
The VERSELAB MV-1 features effects like harmonizer, auto-pitch and doubler as well for vocals, over 3,000 samples and sounds to use in your tracks, the familiar TR-REC sequencer with 808 and 909 sounds, MIDI DIN in and out, as well as quarter-inch stereo line in and stereo line out. There's an SD card slot too for storage for projects and samples. The unit can be battery powered and there's also a built-in mic for any off-the-cuff ideas. 
Basslines, melodies and beats can all be programmed in using the 16 pads and there's also built-in mixing and mastering tools once you've got your arrangement down. VERSELAB also connects to Roland's Zenbeat software so you can have more control over the track you're building via iOS or on desktop. 
Watch the video below for more info on VERSELAB MV-1, which costs $699 and is available from Jan 2021.