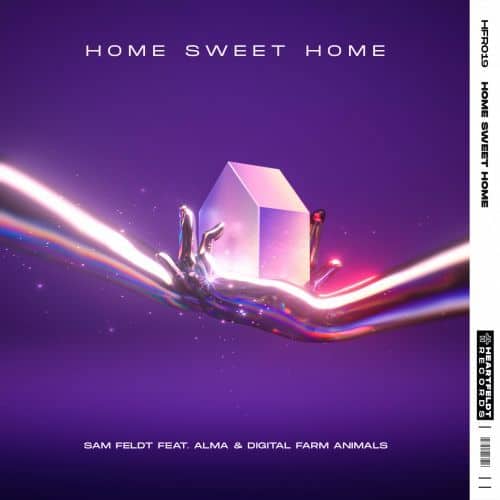 SAM FELDT delivers sentimental new hit 'HOME SWEET HOME'
Gearing up to the release of his long-awaited EP, DJ, Producer, entrepreneur, and sustainability pioneer Sam Feldt presents the title track 'Home Sweet Home'. Transporting our hearts and minds to warmer, Summer moments, 'Home Sweet Home' is a melodic triumph together with Alma and Digital Farm Animals. The Finish Singer-Songwriter and British Multi-Platinum Producer share a synonymous ability to innovate, resulting in the record's fresh Pop sound.  Following in the footsteps of latest record 'Use Your Love', already surpassing 2.4M streams, Sam Feldt is on a roll. Not only is the Dutch artist providing listeners with a sweet taste of what's to come on the EP, but he also adds an additional hit to his imprint label's roster.
Mirroring the name of Sam Feldt's upcoming 3-track EP, title track 'Home Sweet Home' beautifully represents the zeitgeist. In a moment in time where the world is staying indoors, the record presents a love-letter to home, the people closest to you, and the local community. In collaboration with Alma and Digital Farm Animals, 'Home Sweet Home' illustrates the sweet sentiment that even though the world misses exploring and traveling, home is where the heart is. Expertly capturing emotive melodies, this latest addition to Heartfeldt Records' repertoire is a delicate yet uplifting Dance Pop phenomenon. Rhythmic guitar and piano melodies spark into smoky, edgy vocals from Finnish Singer/Songwriter Alma, adding an entirely new dimension to the track. This will be one you have on repeat!
"I've been working on this song together with Alma for over a year, so it was written before COVID happened, but I think its message is more relevant now than ever before!"– says Sam Feldt