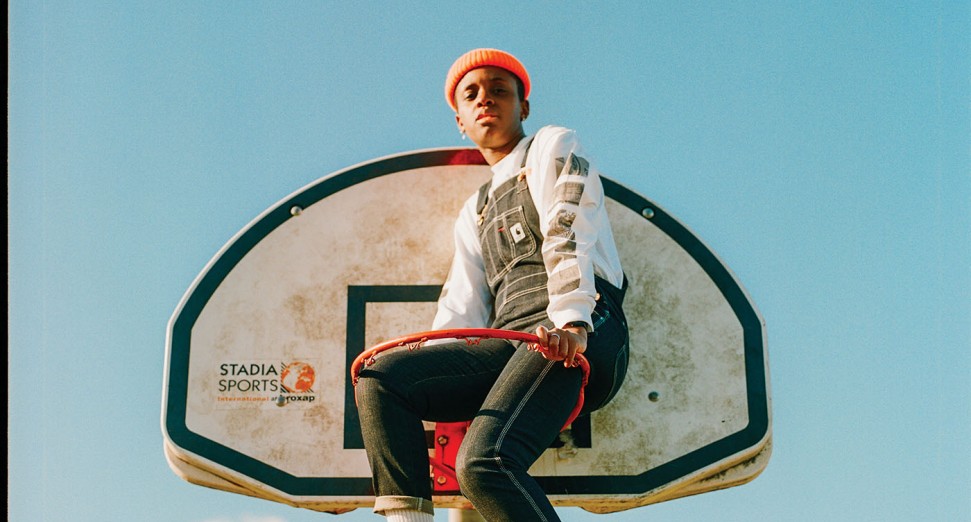 SHERELLE wins DJ Mag Top 100 Future Star Award 2020
SHERELLE is the winner of this year's DJ Mag Future Star award. Born and raised in London, the young DJ has risen fast thanks to her high-octane sets, impeccable mixing and electrifying selections.
In 2019, SHERELLE picked up the Breakthrough DJ award at DJ Mag's Best Of British ceremony, solidifying her place as the most hotly tipped selector in the UK scene. That year she also branched out to the rest of the world, setting festivals such as Poland's Unsound and Canada's New Forms alight. 
Though she's known for traversing genres and styles with wild abandon, it's within the upper echelons of the bpm scale that Sherelle has really made her mark. Sets like her 2020 Dekmantel mix and her 2019 Boiler Room set — in which one particular drop was fiery enough to send her viral — are packed with uncompromising jungle, bubbling footwork and all manner of other electrifying selections. SHERELLE doesn't always go it alone either; she understands that there's strength in numbers and is part of the burgeoning 6 Figure Gang alongside LCY, Yazzus, FAUZIA, Dobby and Jossy Mitsu. Last year the crew toured the country, setting clubs and festivals including Glastonbury alight while highlighting the deep well of energetic club music that's sprung from UK soundsystem culture. 
This year, SHERELLE launched the highly anticipated label Hooversound with NAINA — whom she met through London's Reprezent radio; the pair have released three essential EPs from exciting UK and US producers so far. SHERELLE was also named as a resident on BBC Radio 1, holding onto her slot in the mid-year changeover and prompting many listeners to demand the BBC give her a full-time show.
"Thank you very much to DJ Mag for giving me the Future Star award. Special love to everyone at home who's been listening to my mixes, listening to the radio shows and just supporting me during a time which has been really, really tough," SHERELLE said during her acceptance speech at the Top 100 DJs ceremony. "Massive love, obviously, to my team and massive love and support for my lovely girlfriend, for just in general supporting me and making sure that I don't lose my mind. Big up to DJ Mag for this and I hope everyone is well, safe and healthy."