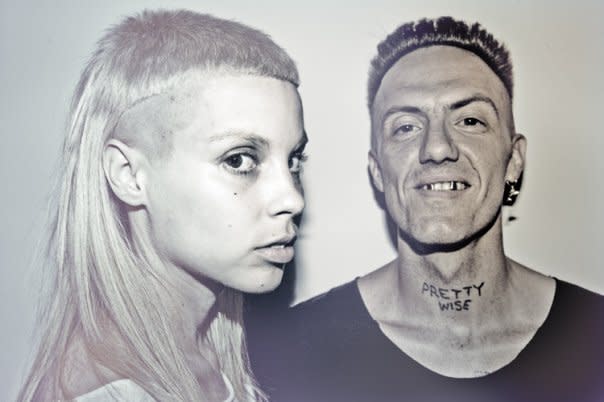 Social welfare investigate Die Antwoord over child abuse allegations
CW: child abuse and sexual assault
Following recent allegations of child abuse, Yolandi Visser and Ninja – real names Andri du Toit and Watkin Tudor Jones – have been visited by social welfare in Cape Town.
In an interview with South African news outlet News24, which surfaced on 24 April, the pair's adopted son Gabriel 'Tokkie' du Preez accused his foster parents of abuse, slavery and exploitation. Du Preez – who is now 20 years old – was adopted by Die Antwoord when he was nine along with his sister, who is still under the band's custody but lives with another family in Johannesburg. The duo also have another adopted son alongside their biological daughter.
In response to the allegations made by du Preez in the interview with Die Antwoord's former filmmaker Ben Jay Crossman, the South African band has been visited by social workers to investigate the safety of their biological child. The Cape Town authorities have also launched an investigation into the situation.
When these allegations came to light, Die Antwoord's agent Scumeck Sabottka denied them and said, "Die Antwoord don't agree with Tokkie's statements."
This isn't the first time the pair have come under criticism. In 2019, a video of Die Antwoord yelling homophobic slurs at Hercules and Love Affair's Andy Butler surfaced online, which resulted in them being dropped from festival line-ups. Ninja has also previously been accused of other incidents of sexual assault.
In the UK, the 24-hour NSPCC helpline for child abuse is 0808 800 5000. Child Helpline operate internationally and in the US can be contacted on 1 (800) 422 4453.