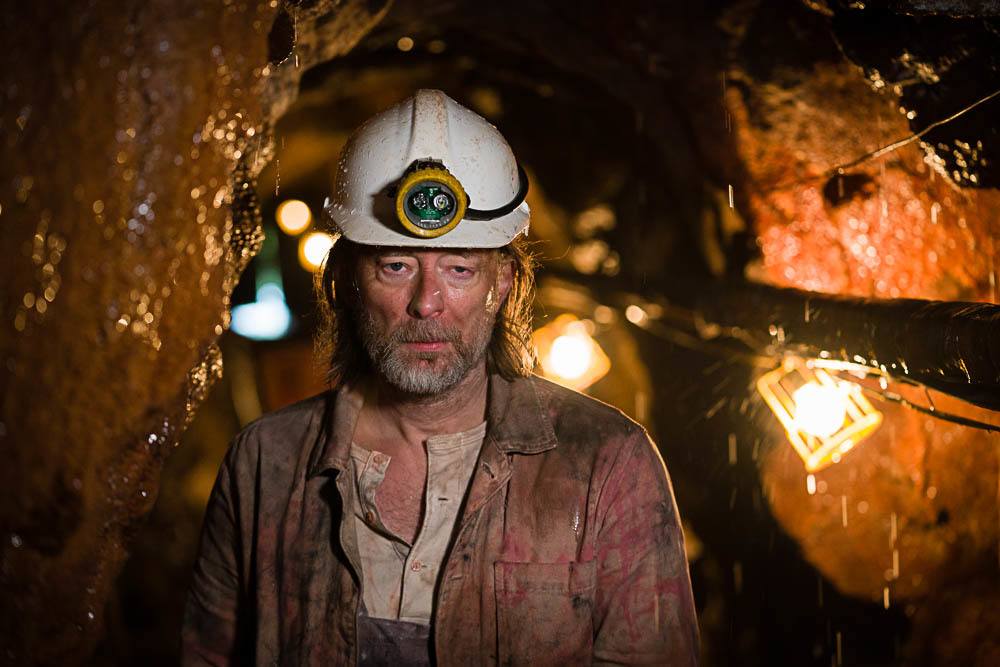 We're proud to present a behind the-scenes documentary look at The Smile's (Radiohead's Thom Yorke and Jonny Greenwood and Sons of Kemet's Tom Skinner) music video for Skrting on the Surface.
The single is from the band's forthcoming debut album A Light For Attracting Attention. Its accompanying video was directed by Mark Jenkin, the Cornish director, editor and cinematographer who won a BAFTA in 2019 for his debut feature-film Bait. The video was shot by Jenkin in 16mm black and white film in an abandoned Cornish mine.
Two hundred feet under the earth in the disused Rosevale Tin Mine in West Cornwall (during storm Eunice), Jenkin shot Yorke playing a miner with no natural light. Jenkin then hand-developed the film using Yorke's head torch and water from the mine itself.
To accompany this (literally) groundbreaking video, Jenkin also used 16mm footage, personal narration and a suite of BTS stills to create an eye-opening walkthrough of this experimental process.
The Smile will release their debut album A Light For Attracting Attention on 13 May 2022 via XL Recordings. Watch the BTS video and Skrting on the Surface below.