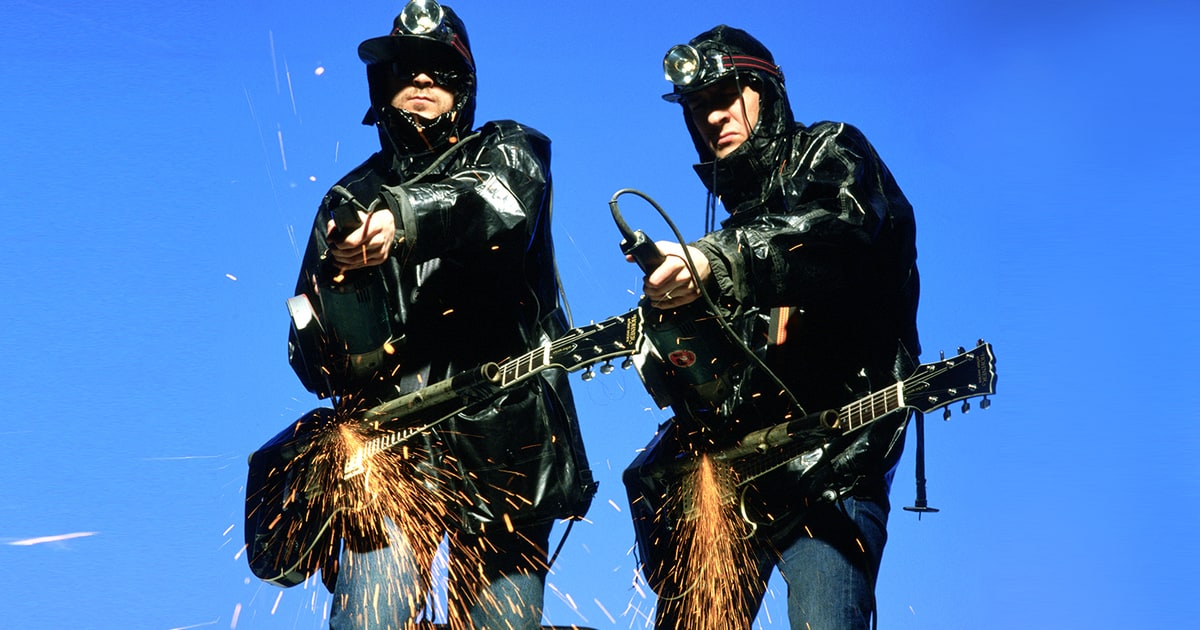 The KLF attempt to block unauthorised documentary on copyright grounds
Director Chris Atkins' film Who Killed the KLF? features snippets of the duo's songs.
The KLF's music publisher is seeking to block the release of a documentary on the enigmatic duo. The reason being that the unauthorised film from director Chris Atkins, titled Who Killed the KLF?, uses snippets of tracks What Time is Love? and 3am Eternal.
As the Guardian reports, publishing company Warner Chappell has spent the last year attempting to block the film's release on copyright grounds, with the publisher seeking to block its premiere at a Texas film festival just last month. The attempt was unsuccessful, and the film did indeed premiere.
In the film, Atkins explores the duo's decade-spanning tale, zooming in on particularly memorable portions of The KLF's story – their exit from the industry, for instance, and their art foundation, The K Foundation, under which Drummond and Cauty burned £1 million back in 1994.
Atkins and his production team cite copyright laws surrounding the use of work without payment or permission if used for the purpose of criticism in their defense. According to the Guardian, Atkins claims his documentary meets this criteria as The KLF members Bill Drummond and Jimmy Cauty are critiquing their own work in the archive audio recordings used – meaning no licence is required. The KLF famously used a number of uncleared samples in their early releases.
"We always champion the value of our songwriters' music," a spokesperson for Warner Chappell told the Guardian. "Feature-length documentaries made for profit which make extensive use of an artist's music are not covered by the fair dealing exception to copyright law, which is why we took action in this case."
Read: How KLF Communications Killed the Music Industry (the Easy Way).