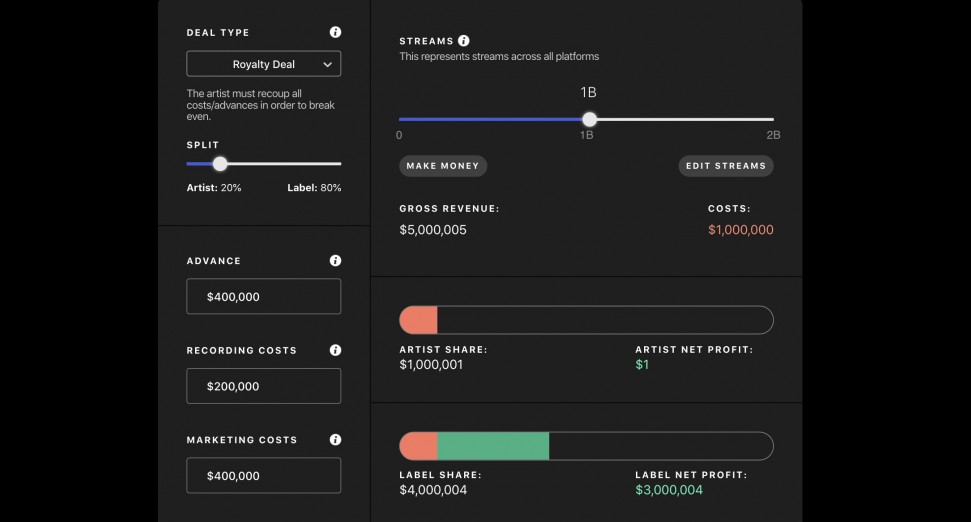 This record deal simulator calculates how many streams you need to make a profit
Create/OS has made an online record deal simulator that lets users forecast how many streams they'll need to turn a profit, based on figures like record label advance, the percentage split, marketing costs and deal type. 
It was created in order to "help artists, managers, and labels model deal options and forecast profits." Some of the examples presented by DJ Mag contributor Cherie Hu include Kanye West's much-publicised dispute with UMG, which required West to achieve 3.2b streams before turning a $1 profit – largely down to the $8m advance. 
A more realistic model would be a standard 80/20 split, $300k advance, $80k recording budget and $150k marketing – artists would need to clock up 500m streams to return $1. Try the simulator for yourself here. 
Recently it was revealed that 90% of Spotify royalties go to 1% of the artists.