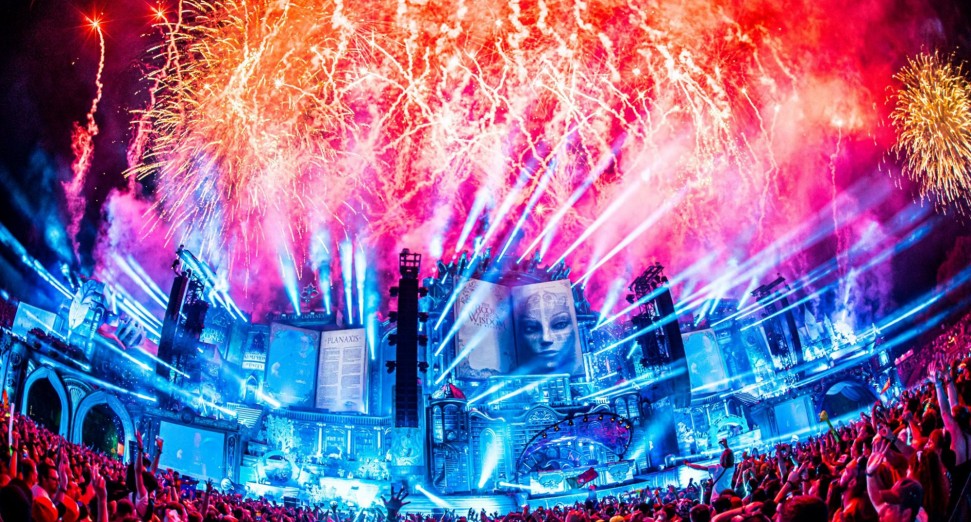 Tomorrowland 2021 has been cancelled by Belgian officials.
Just weeks after Tomorrowland's organisers told Billboard they were feeling "very positive" about its 2021 real world events, the mayors of Boom and Rumst — where Tomorrowland is held annually — have placed a ban on this year's event happening amid concerns over rising coronavirus cases internationally.

In a press conference in Belgium on Thursday (17th) officials told reporters that while they regretted the decision to force the ban on Tomorrowland, they would need to follow "current law", and after considering the dangers of the recent COVID-19 Delta variant outbreak, they had decided that Tomorrowland was too great a risk to public health and safety.
Speaking yesterday, Jeroen Baert (N-VA), mayor van Boom, said: "We are concerned about the health situation. We bear a great moral responsibility. I would find it difficult if there were victims due to a local corona outbreak. That is why we cannot approve this application now. The experts have been very clear to us, we can't ignore that."
Tomorrowland's 2020 instalments were cancelled due to the pandemic, and 2021's edition had already been moved to later in the year to try and avoid postponement. Speaking with VRT news, Tomorrowland spokesperson Debby Wilmsen said: "We have just been informed that the mayors of Boom and Rumst will announce a ban on Tomorrowland 2021. That hits like a sledgehammer, very hard and unexpected.
"We haven't had a festival for two years, which is very hard both financially and emotionally for our entire team," she continued. "We were so keen on this, and it all looked positive. After 15 years of intensive cooperation with the municipalities of Boom and Rumst, this feels very wry. We find this very unfortunate after the many constructive preparations and discussions. We do not know what is happening to us for a while."
Following the announcement, The Brussels Times reports that several politicians are working on solutions to overturn the decision, including Flemish Minister for Home Affairs, Bart Somers, who is set to meet with Tomorrowland organisers to discuss the cancellation. In a press release, Somers said: "This sector has suffered heavily from the corona crisis and we have supported them with financial means to get through it, but from 13th August onwards it should be possible again to organise larger festivals. If Pukkelpop can go ahead, I am convinced Tomorrowland can too." Belgian festival Pukkelpop is currently scheduled to take place from the 19th – 22nd August in Hasselt, with organiser Chokri Mahassine telling Studio Brussel the event was aiming for "full capacity" at "66,000 people a day."
The festival's digital offering, Tomorrowland: Around the World, will run on 16th and 17th July 2021, and the event just unveiled its third annual Top 1000 tracks list, decided by global vote.
DJ Mag has contacted Tomorrowland for further comment on the decision.