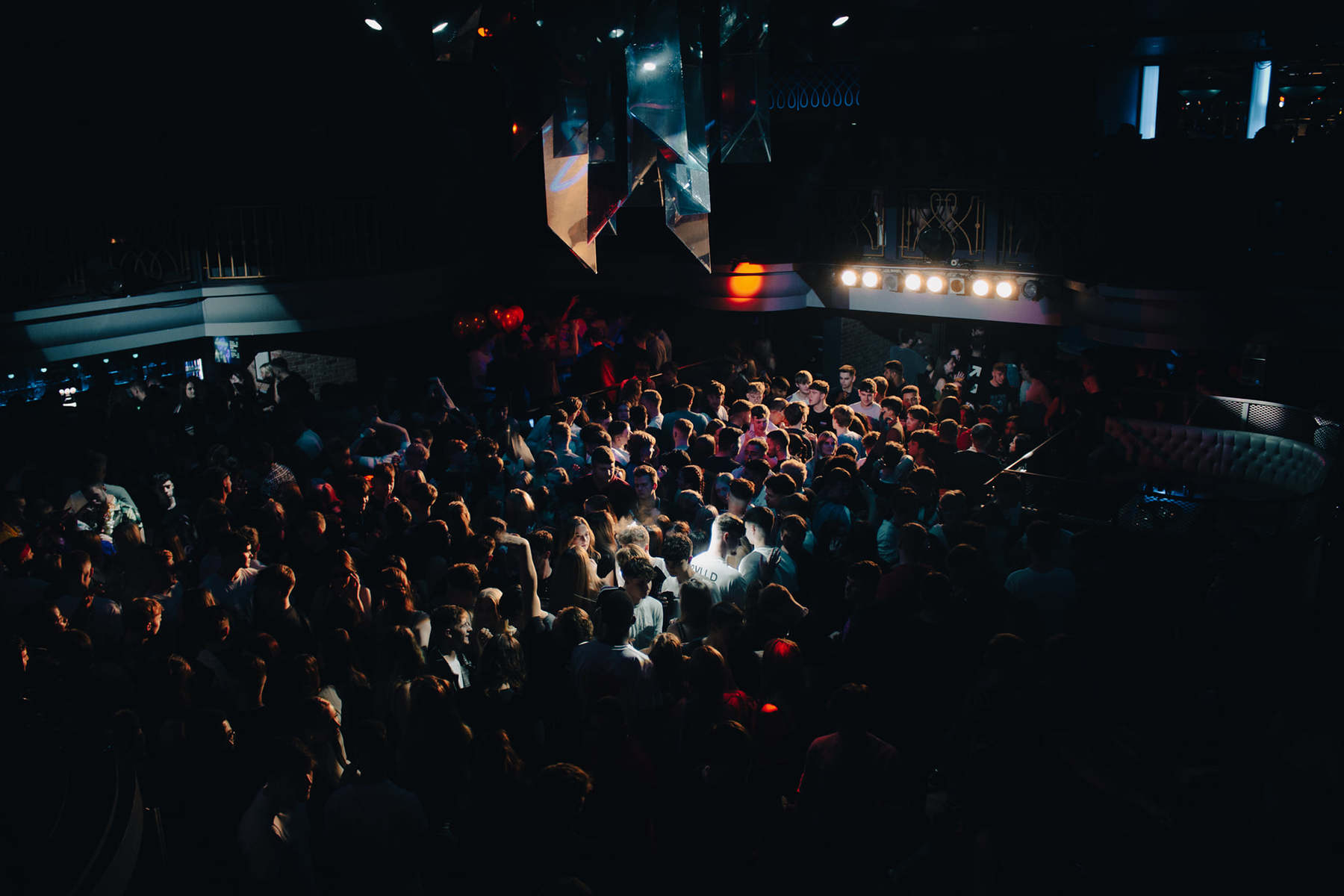 University students in Leeds, Nottingham and Liverpool affected by spiking this term
A new survey has found that over 2,600 students and young people believe they've been spiked since the start of this university year.
The survey was conducted by student-centric publication The Tab on Instagram. Followers were asked: "Since the start of this university year, do you believe you have been spiked?"
Over 23,000 people responded to the survey. Of these, 2,625 said they believe they had been spiked this term. Additionally, The Tab asked respondents if they believe a friend or someone they know has been spiked since the start of term. Fifty percent answered yes, equating to almost 12,000 people.
Oxford Brookes, Sussex, Liverpool and Leeds were among the universities with the highest number of students who believed they had been spiked. Elsewhere, 9.3 percent of respondents from the University of Nottingham also believe they had been spiked since the start of the university year. View the full survey findings here.
A rising number of spiking incidents, and in particular spiking by needle, have been reported across the UK in recent weeks, with social media and police reports recorded in cities such as Edinburgh, Dundee, Stirling, Glasgow, Leeds and Nottingham.
Earlier this month, a student at the University of Nottingham said she believed she had been spiked by needle during a night out at a city centre club. According to the BBC, 19-year-old Zara Owen blacked out shortly after arriving at Pryzm nightclub. She later discovered a pin prick in her leg and says she has "no recollection of the nightclub, what happened to me there, but the next day I had an agonising pain, and I couldn't walk on it".
A separate spiking by a needle incident involving another 19-year-old woman is said to have taken place on 12 October at Nottingham club Stealth. The victim has not been out clubbing since, her sister revealed to the BBC.
In a statement, Stealth nightclub said it had received two reports in the past two weeks from people who suspected they had been spiked within the venue. A spokesperson said: "Both were seen by our on-site medic, and we are currently liaising with police to aid in their investigations".
Nottinghamshire Police has confirmed that it is looking into multiple reports of people being "spiked physically". A 20-year-old man was arrested in connection with allegations of physical spiking in clubs, police also confirmed. He's since been released on bail.
In response to the rise in alleged spiking incidents, groups of students and young women are organising boycotts of clubs and bars across the UK, including cities like Nottingham, Edinburgh, Leeds, Bristol and Exeter.
Organisers of the Girls Night In boycotts – which have swiftly evolved from independently-run Instagram pages into a national campaign – are calling on clubs to do more to tackle spiking in venues by increasing entry security, providing free drinks protection devices, and offering a "clear and obvious" medical centre, plus a safe way home. The boycotts will largely take place during popular clubbing nights next week.
"There is an epidemic of drink spiking and it's been going on for years. It's about time we did something to enact change," Lucy Thompson, a Leeds University student and the organiser of Girls Night In Leeds, told the BBC.
"A lot of the time, spiking gets misconstrued for being too drunk and we've heard from women that they've tried to get help from staff and bouncers and they've just been laughed at."
View this post on Instagram
A petition "to make it a legal requirement for nightclubs to thoroughly search guests on entry" has gained over 126,00 signatures since its launch last week. While many are supporting the motion, it has not been endorsed by all campaigners. In a new Instagram post, Girls Night In Manchester told followers "we have not signed this petition and do not endorse increasing search powers for security as it would have a negative impact on multiple sections of our community, particularly Black people".
Elsewhere, a separate petition is calling for an "urgent review into drink spiking in the UK".
"The government should require bars, clubs and pubs to take greater precautions in order to prevent it, increase education around spiking and the laws surrounding it, make testing more available, and put in place arrangements to provide after care for those who have been spiked," says Mair Howells, the founder of I've Been Spiked, who is behind the latter petition.
View this post on Instagram
In a new statement, Larissa Kennedy, president of the National Union of Students (NUS), said: "It's absolutely disgusting that in the past few days a number of students have reported instances of women being spiked on nights out."
"My rage, love and solidarity goes out to all those who have been impacted by these violent acts, and all other women and marginalised folks who experience sexual violence on our campuses and in our communities."
For more information on drink spiking head to Drinkaware. You can also call Victim Support on 08 08 16 89 111 or find help via its website.