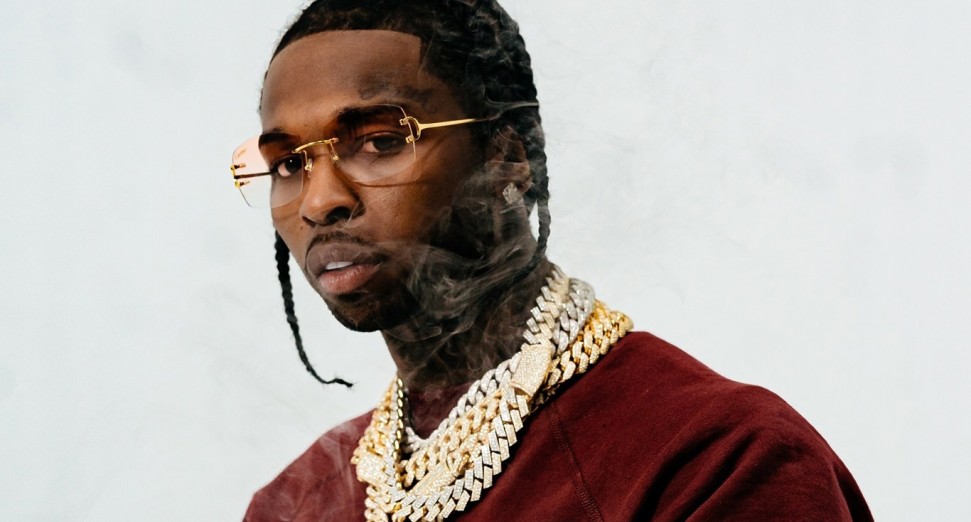 Unreleased Pop Smoke music to feature on soundtrack for Boogie
Unreleased music from Pop Smoke will feature on the soundtrack for the upcoming film 'Boogie', which is due to be released on 5th March 2021 by Focus Features.
The film, directed by Eddie Huang, follows the story of a high-school student, Alfred "Boogie" Chin, and his dreams of becoming a basketball star. In his posthumous acting debut, Pop Smoke will take on the role of Chin's basketball rival, Monk.
Fronted by Taylor Takahashi playing Chin, the rest of the cast is made up of Pamelyn Chee, Jorge Lendeborg Jr., Mike Moh, Perry Yung, Taylour Paige, and Domenick Lombardozzi.
'Boogie' will also feature new music from Pop Smoke's fellow New York MC, Dave East.
Speaking in The New York Times, director Eddie Huangs said that Pop Smoke gave him "a thousand percent." He said: "They were tough 16-hour days, overnights, and he shot five overnights in a row. Kids were coming on the bridge to watch us shoot the scenes. We would play Pop's record."
He added: "All our actors, the extras, the kids on the bridge watching us shoot scenes, everyone was doing 'The Woo' dance. It was pretty special." 
Pop Smoke died aged 20 years when he was fatally shot in a home invasion in Hollywood Hills, Los Angeles on 19th February this year. 
Considered by many as the face of Brooklyn drill, Pop Smoke rapidly rose to fame with breakout single 'Welcome to the Party' in April 2019. His posthumous debut studio album, 'Shoot for the Stars, Aim for the Moon', was released in July this year on Republic Records.