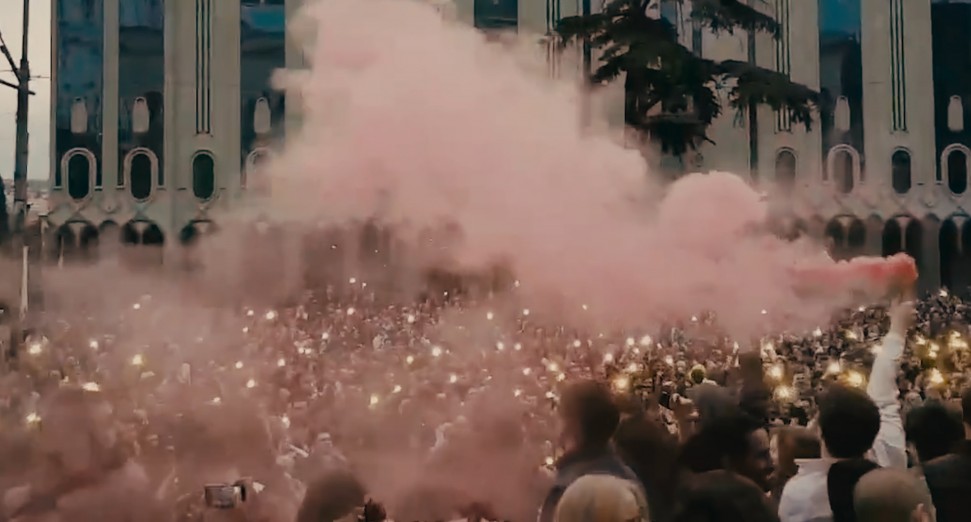 Watch a new documentary on LGBTQI+ activism in Tbilisi club Bassiani
A documentary about LGBTQI+ activism, centred on the world-famous Tbilisi club Bassiani, has now been released online.
'Midnight Frontier' was produced in 2019 by Peter van Langen. The film has already been screened at major events including ADE, and is now available to watch for free in a bid to raise awareness around worsening homophobia in Georgia.
From accounts of the notorious International Day Against Homophobia, which saw queer activists confronted and attacked by thousands of anti-gay protestors led by the Georgian Orthodox Church, to personal insights into what Bassiani represents to the community, the movie offers a rare insight into a venue renowned across the world for both music policy and politics.
van Langen also dedicated his Bachelor's thesis to the inequalities and violence facing queer communities, and the resistance and sanctuary dance floors, clubs and raves can offer. 'Last Dance' traces this from 1970s New York, through to modern-day Tbilisi. You can read the full work online.
Bassiani was temporarily shut down by authorities in 2018 following armed police raids on the venue, which owners labelled as part of a wider right-wing "smear campaign". While closed a series of large-scale protest raves were held outside the Georgian Parliament building demanding the venue be allowed to reopen. These events also feature in van Langen's film.