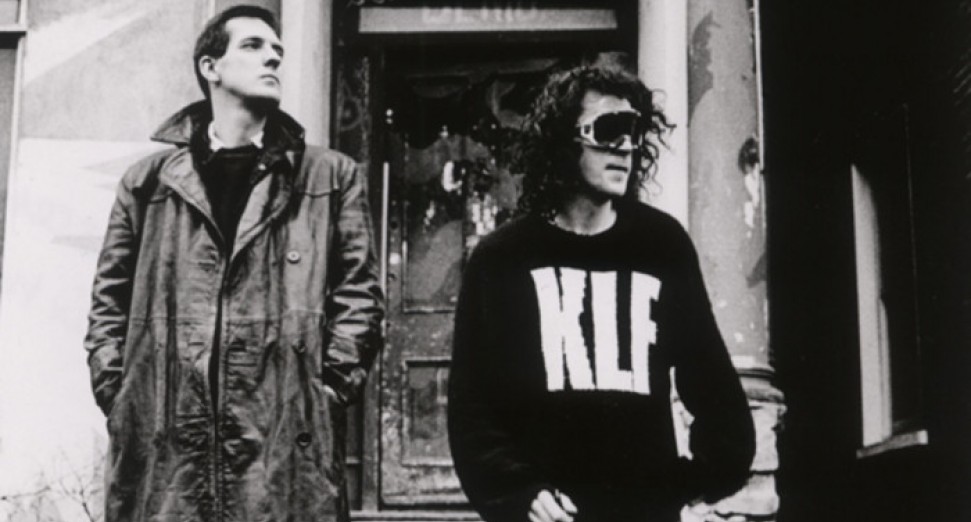 Watch a new film about the return of The KLF
There's a new film about the return of the KLF.
Announcing their return back in 2017, and dropping an eight-track release last Friday dubbed 'Solid State Logik 1', KLF have shared more new content with excited fans: a documentary film about their comeback.
Directed by Paul Duane, the film, titled Welcome To The Dark Ages, charts the electronic group's return after burning their own money, and "signing a contract" agreeing to a two-decade silence. It also documents KLF's 'People's Pyramid' – a structure built with bricks forged with the ashes of dead people, for a special event in Liverpool called 'The Toxteth Day of the Dead'.
The synopsis reads: "Welcome To The Dark Ages begins in the 23rd century, in a post-apocalyptic wasteland which was once the northern English City of Liverpool. In the district once known as Toxteth, a mysterious pyramid stands among demolished buildings.
"Returning to the late 20th century, we revisit the origins of the Justified Ancients of Mu Mu, The JAMs – otherwise known as the KLF – who became the top-selling singles act in the world and then left the music business, burned £1 million of their own money and signed a contract agreeing to a 23-year silence."
The film also features interviews with people who bought a brick for the People's Pyramid, and is available to rent or purchase for £4.16/£9.99 respectively here.