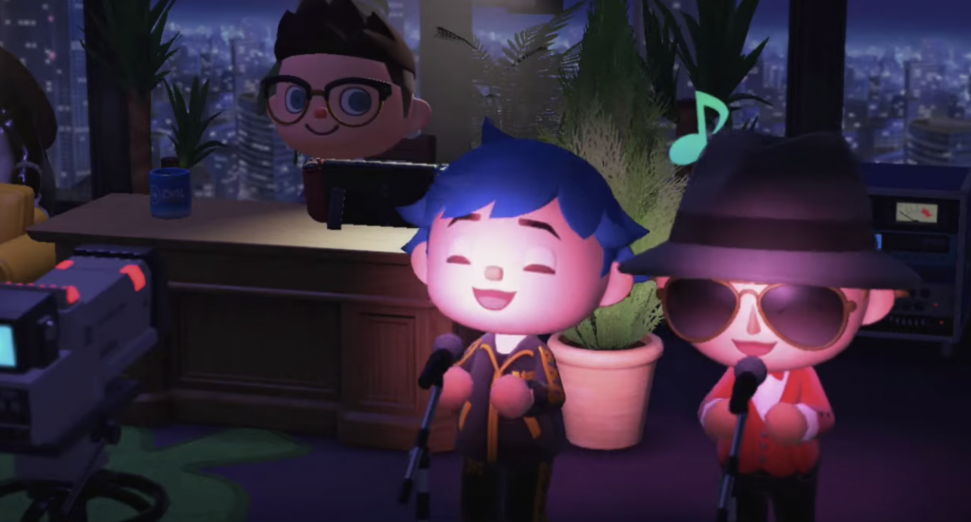 Watch Gorillaz "perform" track from 'Song Machine' album on Animal Crossing
Gorillaz have "performed" one of their new tracks via an Animal Crossing chat show.
Following the release of the Damon Albarn-fronted digital band's new album, 'Song Machine', which they first revealed earlier this year with the unveiling of the slowthai and Slaves-featuring 'Momentary Bliss', Gorillaz have performed another song from the album on virtual talk show – Animal Talking.
Taking place using avatars inside the popular Nintendo Switch roleplay game, Animal Crossing, Gorillaz founders Albarn and Jamie Hewlett sat down with the host to speak about the band and the ongoing Song Machine series, before virtual Gorillaz member 2D joined them to perform 'The Valley Of The Pagans', alongside album collaborator, Beck.
'Song Machine: Season One – Strange Timez' was released last week, on the 23rd October, and encompasses 17 tracks in all, featuring slowthai and Beck alongside the likes of Elton John, Kano and St Vincent. 
In addition to the album's release, Gorillaz have also revealed 'Song Machine Live', which will blend visuals with live performance from the group. Songs from 'Song Machine' will be performed live for the first time globally during the stream. It's scheduled for 12th and 13th December.
Check out the Animal Talking episode below, with the performance taking place at around 01:27:00.
The band also recently launched Gorillaz' Song Machine Radio on Apple Music, which is available to listen back here.