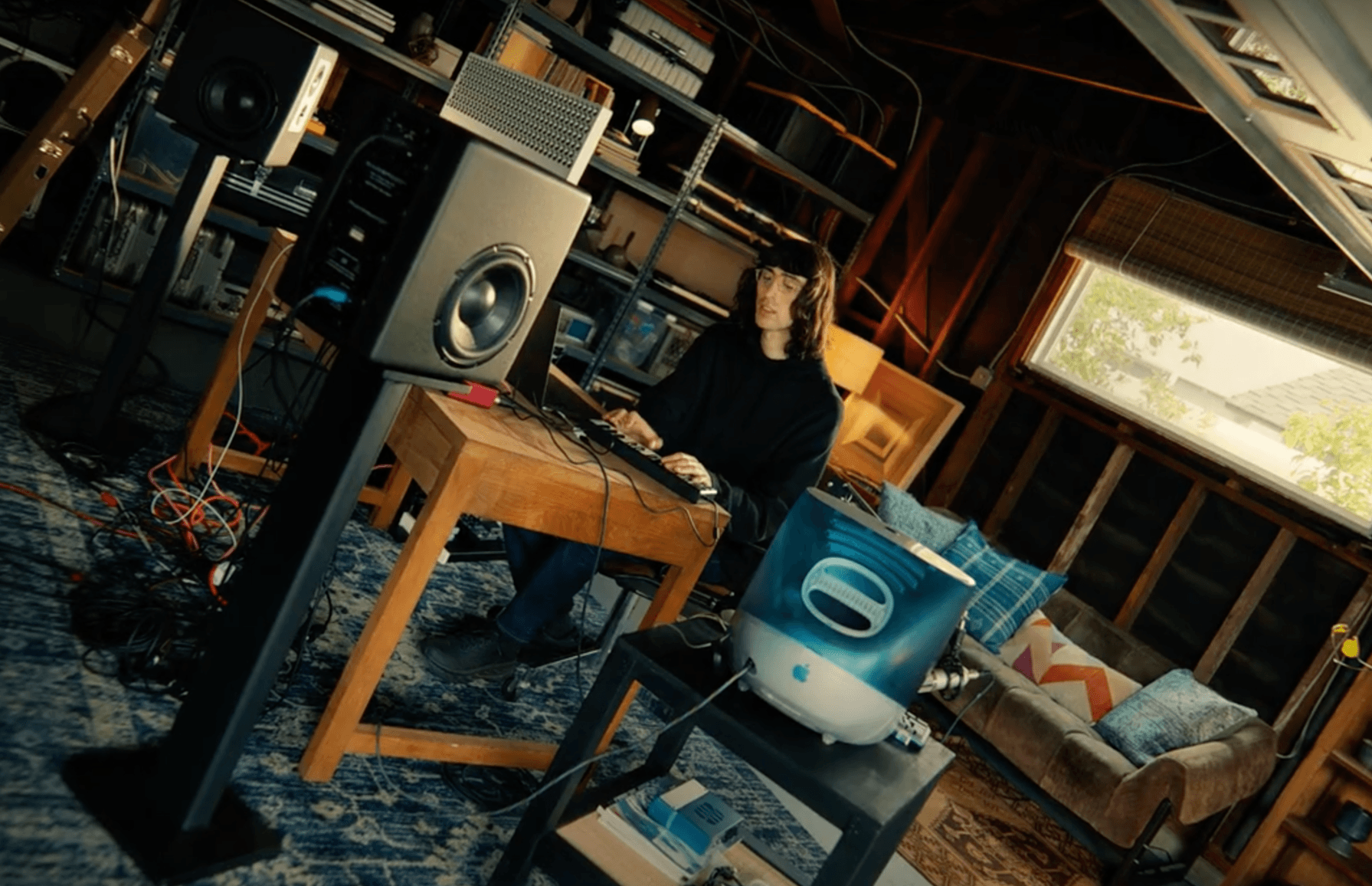 A.G. Cook has made a track out of iconic Apple sounds
Cook's new song, titled Start Up, premiered during Apple's 'Unleashed' event.
A.G. Cook made a surprise appearance at Apple's 'Unleashed' launch event yesterday evening (18 October), appearing in an opening video segment soundtracked by a new song crafted entirely from "45 years of Apple sounds".
The PC Music founder was commissioned by Apple to create the track – which is called Start Up, of course. A number of iconic sounds from gadgets released by the tech giant over the decades are sampled in the song, including things like the Note alert, "email whoosh", AirDrop invite, the iMac G3 and more. The track was made by Cook using Apple's MacBook Pro, Pro Display XDR and Logic Pro.
In the visual itself, Cook can be seen putting the song together in a garage studio set-up. The producer is surrounded by an array of Apple products both new and old. Scroll down to watch the video and hear the new track.
In 2020, A.G. Cook released his Apple and 7G LPs. He followed them up earlier this year with a new remix album entitled Apple vs 7G. The project saw the likes of Charli XCX, Caroline Polachek and Hannah Diamond reimagining material from both records.
View this post on Instagram