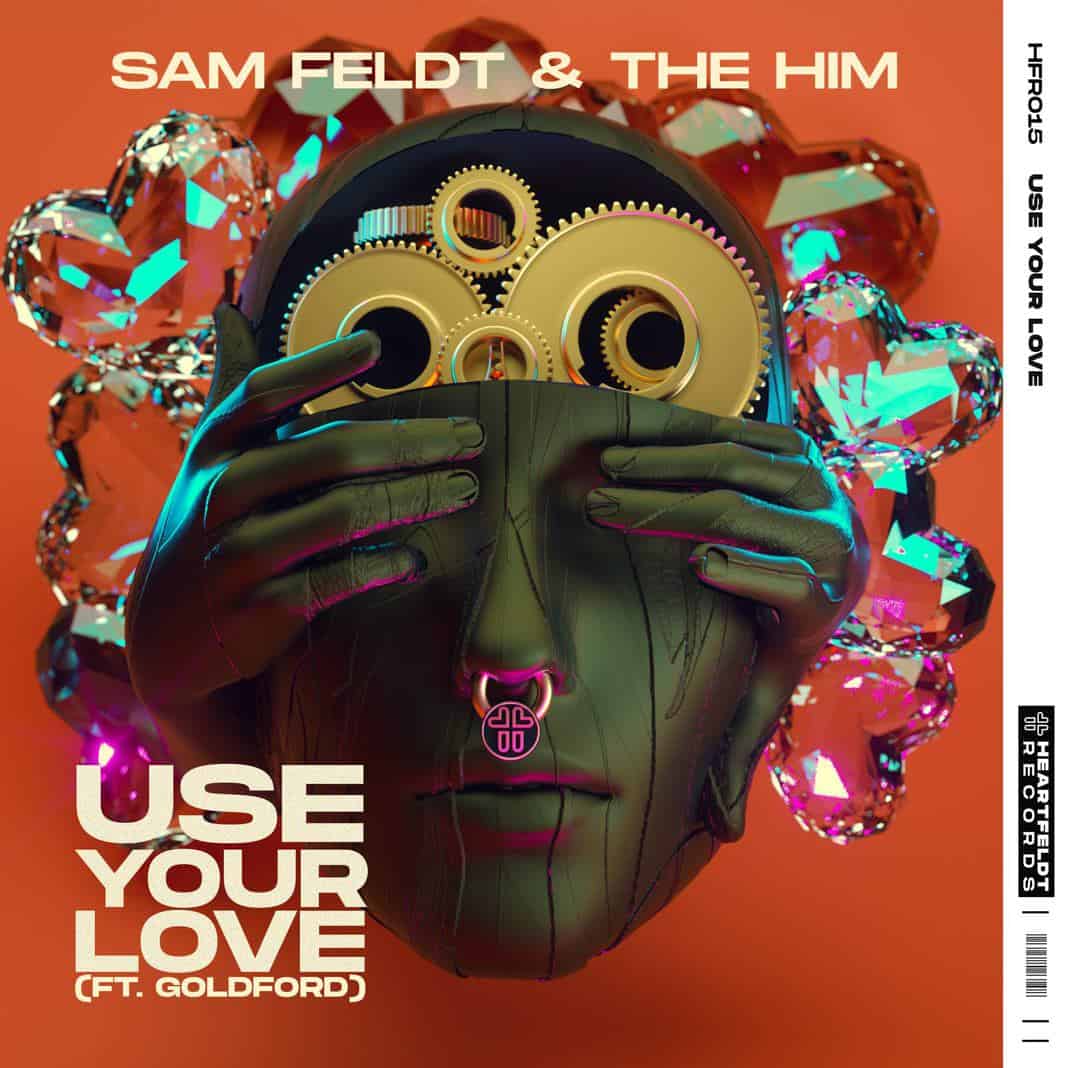 A personification of hope, SAM FELDT and THE HIM unite for 'USE YOUR LOVE'
Three of the greatest friends and talents on the dance music scene, Sam Feldt and The Him, unite for the third time on melodically genius 'Use Your Love'. Following in the footsteps of their stellar records 'Midnight Hearts' and 'Drive You Home', listeners have highly anticipated the arrival of their next collaborative track. Seamlessly blending the signature styles of the Dutch artists, 'Use Your Love' is an exquisite cross-over tune that can effortlessly flit between the radio and the dance floor. Releasing on Sam Feldt's imprint Heartfeldt, 'Use Your Love' captures the essential feel-good vibe of the records on the label's roster. Out now on Heartfeldt.
Perfectly poignant, Sam Feldt and The Him's 'Use Your Love' captures the beauty and power of vulnerability in love.  An impeccable balance between up-beat, light-hearted melodies with an emotive twist, the record highlights the bravery of following your heart. Moving acoustic guitar chords are matched with epic builds and catchy rhythms, emoting the very best of Dance-Pop. Featuring a soulful, powerhouse vocal performance from Goldford, 'Use Your Love' is heart-warmingly, striking. This thoughtful, euphoric record is a masterpiece waiting to be heard.
"After releasing two songs with The Him already (Midnight Hearts & Drive You Home), we decided it was time to present the world with our follow-up. It took a while for us to find the perfect song to collaborate on, but with Goldford's amazing vocal 'Use Your Love' we struck gold. The song is all about being lost and needing a special someone to show you the way, a feeling that we all share sometimes. The Him and I had lots of fun working on the track and we hope this resonates with our listeners as well!" —Explains Sam Feldt
"It's been a while since we made music with Sam, we've all been so busy! But we decided to work on something together again and it was really fun. We wanted to make a track that really fits our sets because we all can't wait to be back on the road again and are dreaming of festivals and club shows. Hopefully, this gives the fans of electronic music something to safely party at home with." — Explains The Him