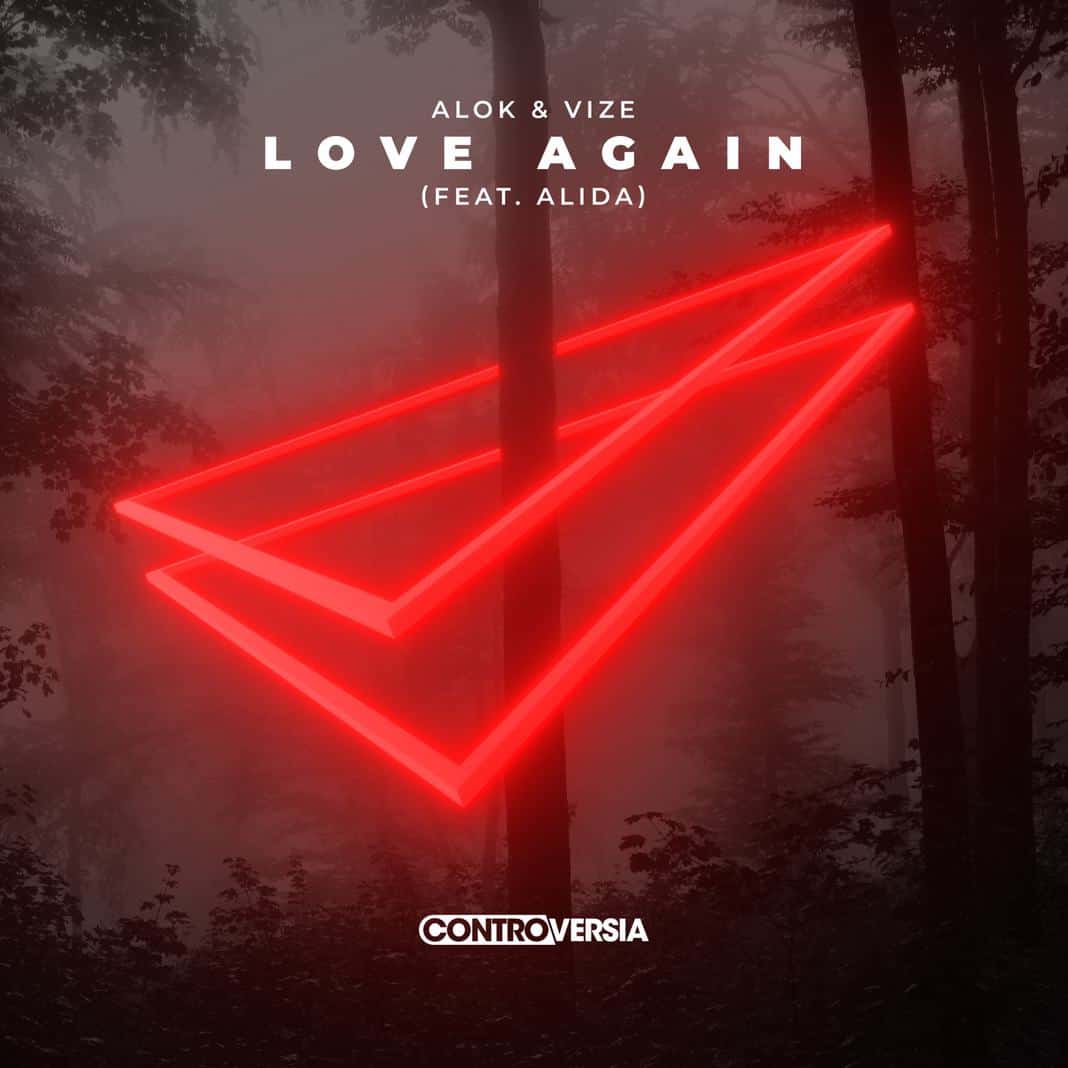 ALOK AND VIZE HEAT THINGS UP WITH NEW SINGLE 'LOVE AGAIN' (FEAT. ALIDA)
Brazilian artist Alok has been in fine form in recent months, recently becoming the most streamed Brazilian artist in the world, with over 2.7 billion streams on Spotify alone. Now he welcomes German hitmakers VIZE to his CONTROVERSIA label with the uber-catchy collab 'Love Again', featuring the vocals of electronic music specialist Alida.
Both acts are experienced in shaping global triumphs, with Alok boasting hits such as 'On & On' and 'Party On My Own' and VIZE known for releases like 'Paradise' and 'Never Let Me Down' featuring Tom Gregory. Alida has also worked on numerous smash projects such as Markus Schulz team-up 'In Your Eyes', which stands at 210 million streams on Spotify.
'Love Again' leads with a playful melody from the start. Alida's vocals swiftly take center stage and set the sultry tone early on. A kickdrum and drums are slowly introduced, cleverly building anticipation towards the drop. A slapping bassline and expertly pitched vocal stabs combine to great effect, ensuring 'Love Again' displays a groove that is a finely tuned balance between radio hit and dancefloor anthem. As a result, 'Love Again' showcases an abundance of flair, just as you'd expect from a fusion of two artists with this pedigree crafting crossover successes.
Alok's CONTROVERSIA continues to go from strength to strength, and 'Love Again' is another fine example of a label making all the right moves to maintain its impressive forward momentum. Since its inception in June 2019, CONTROVERSIA has accumulated over 150 million Spotify streams and 50 million YouTube views thanks to its remarkable family of artists, including Hugel, KSHMR, MKLA, Vintage Culture, and Bhaskar. All of whom have helped CONTROVERSIA quickly established itself as one of the most successful independent labels in dance music today.