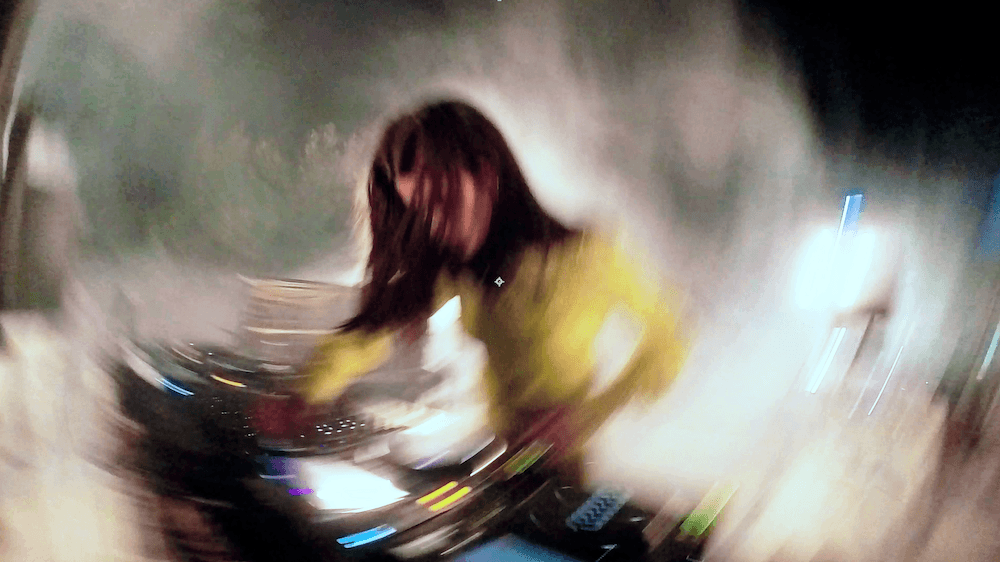 Italian festival C2C is behind the new short film, which was shot during an event in Ibiza earlier this summer.
C2C (formerly known as Club to Club) is releasing a new short film curated by Arca and directed by audiovisual artist and frequent Aphex Twin collaborator Weirdcore. The project was organised by the festival in collaboration with Fundación Marcelo Burlon, a new ​​charitable foundation helmed by fashion designer Marcelo Burlon.
The film was shot during a four-hour live music experience that took place in Ibiza back in July. The immersive event was held at Burlon's private villa on the island, surrounded by various installations, sculptures and artworks. A limited number of guests were invited to attend the event in person. A no-phones policy was implemented on the night, with each guest instead offered a personal camera to document the various performances and the experience as a whole. The final film, which is set to be broadcast on 27 September, includes footage captured on these cameras.
As mentioned, former Crack Magazine cover star Arca curated the event, lining up guest performances from Total Freedom and Physical Therapy. She also performed on the night. In a new interview with Vogue, Burlon said: "Arca's performance was amazing – in fact, all the performances were fantastic – and it was a perfect moment that we are going to see in the final film."
The film forms part of C2C's ongoing digital project 'The Festival As A Performance'. The likes of Kode9 and XIII have taken part in previous instalments.
Watch a clip from the film below. Earlier this year we caught up with Weirdcore to discuss his Orient Flux exhibition, its soundtrack and potential future projects involving Aphex Twin. Read the Q&A here.
View this post on Instagram