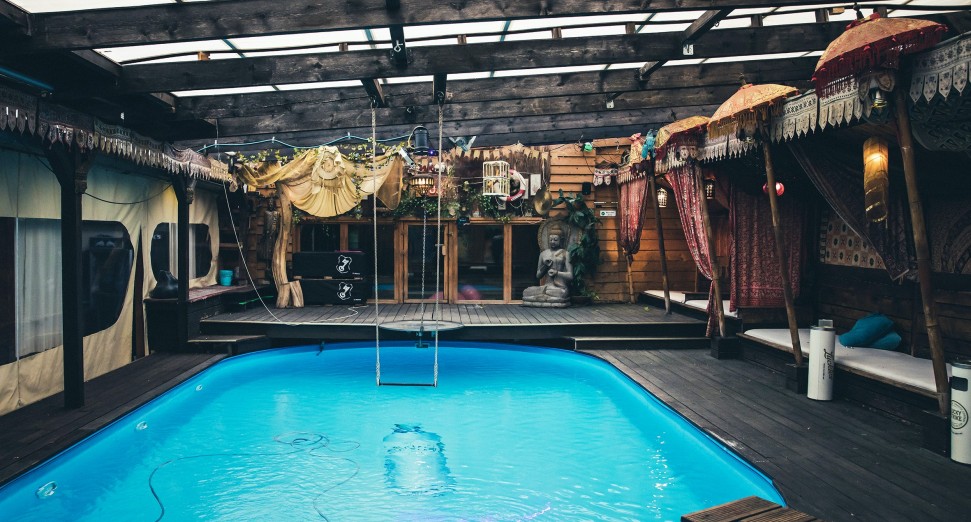 Berlin clubs during coronavirus explored in new book, Hush
Berlin clubs shut during the coronavirus pandemic have been explored in a new book, Hush.
After briefly reopening last year with strict social distancing and no dancing rules, nightclubs in Berlin have remained shuttered since April 2020.
For their new book, titled HUSH – Berlin Club Culture in a Time of Silence, photographer Marie Staggat and jouralist Timo Stein visited over 40 of Berlin's clubs between April and December 2020, interviewing everyone from club managers to bartenders, and talent bookers, to toilet attendants, while capturing images of the empty spaces.
"At first glance, HUSH is a book about clubs during the coronavirus crisis," a press release reads, "at second glance, it's also a book about what home can be." Entering spaces created primarily in the eastern part of Berlin after the fall of the Berlin Wall,  "during a time when party pioneers were transforming derelict industrial landscapes into venues for creativity and freedom", the book features contributions from institutes such as Arena Club, KitKat, OHM, Tresor and Watergate.
The book comprises of 360 pages of interviews, notes and images, and will be available from the 1st March 2021 via www.parthasverlag.de, directly from the clubs, or at leading bookstores.
(Pictured: KitKat, Berlin. Photo by Marie Staggat)
One of the world's great party cities, Berlin is facing up to the COVID-19 pandemic in its own unique way. How are the clubs getting on, are there illegal parties happening, and what is the route back to some semblance of normality? In a recent feature, DJ Mag took a stroll through the heart of the German clubbing capital.