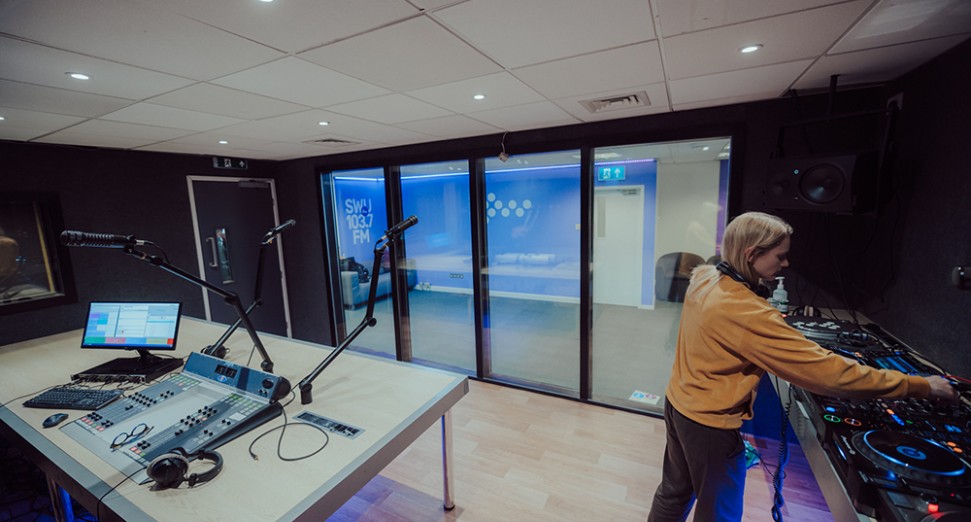 Bristol electronic music station, SWU.FM officially launches on FM airwaves
Bristol has a new radio station, SWU.FM.
Focused on electronic music, the station has been in the works for a couple of years and previously ran test transmissions before now going official on Bristol's local FM airwaves as well as online. Locals in Bristol can tune in at 103.7 FM, while those further afield can listen via the worldwide online stream.
The station's schedules will cover local Bristol talent as well as more established names from further afield, with shows set to cover genres such as dubstep, UK garage, jungle/D&B, reggae, house and techno. The likes of Addison Groove, DJ Die/GutterFunk, Om Unit and Sam Bina have already been earmarked for regular shows.
Conducta also dropped in for a guest show on the day of the station's launch, which you can check out here. Having launched last Friday, October 23rd, the archives are already building up and you can check through them to see what you've missed over the course of this week here.
SWU.FM follows other local Bristol radio stations focused on electronic music such as 1020 Radio and Noods, both of which broadcast online.